Josh is setting up an aquarium, so we have been frequenting a salt water fish store that occasionally has bunnies. Last week, I just couldn't put this little guy down, so we took him home.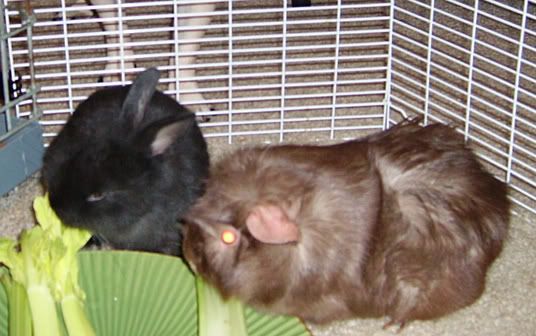 Meet Basil Bunny. He is so sweet. He licks your hand for approval and bounces around the cage with our Guinea Pig, Bean. He shy, but playful. He fast as a whip, bucking around our living room like a bronco. Josh gets such a kick out of him.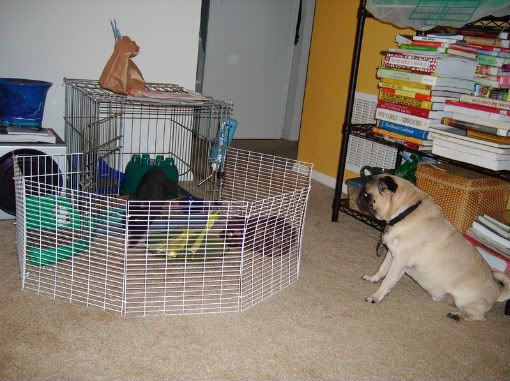 (Look closely for Basil Bunny's bucking antics.)
The best part is that he's already litter trained. It was rather easy. We just put a litter box in his cage and voila!
I was hoping for a little girl bunny, but it turns out that Basil has two little marbles near his tail. Now our home is 5 Boys/ Girls 1. That's okay with me.
On a side note, please put Pikachu in your thoughts. He has a severe seizure in the middle of the night. (We thought he was choking, and he even lost bowel control.) The vet hopes that this was an isolated instance, but we are being very precautionary anyway. Pikachu is my bud, and I plan to have him around for a long, long time.