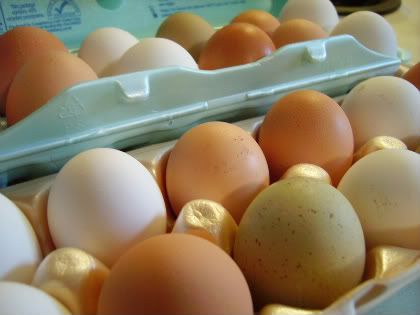 I haven't really been in the mood to blog. I've been addicted to lesbian sitcoms and knitting and re-knitting my other sock. I also didn't take my anxiety medication for four days, so you didn't really want to hear what I had to say anyway. Trust me.
But I'm back. With fresh eggs and a fresh approach. I think it's about time for a goals post.
This spring and summer,
I plan on actually riding my bike a little.
I am going to recycle. I've already started a compost bin and it's going really well.
I want to go bird watching, and hiking with my Joshua.
I really want to be healthy no matter how much I weigh.
I would like to knit tons of socks.
I really want to cook from my millions of cookbooks.
and cook cook cook veggies from the fresh farmer's market
And blog more.
I must practice Algebra for my next semester.
I also want to take part in the Healing Environment projects at work.
And write my niece, Londyn, tons of letters.
Love my family.

Play with Bean.
Hug my monsters, Petey and Pikachu.
I will love myself
and take my medicine every day because it really does make me feel better.