I don't intend for this to be a rodent blog, not that there is anything wrong with that. My babies are a big part of my life and it seems that we all have settled into a great little routine.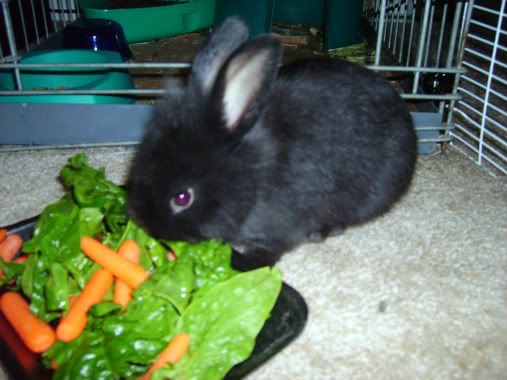 When I get home from work, I let the dogs out. For a few minutes before I fix dinner, I snuggle my Basil Bunny. Then I let him out in his pen to hop around for a bit. He has learned quite quickly how to jump out, but a sharp BASIL! will stop him in mid-air. After dinner I prepare a veggie salad for both Basil and Bean. They eat their fill and then take a snooze while Pikachu devours the salad remains.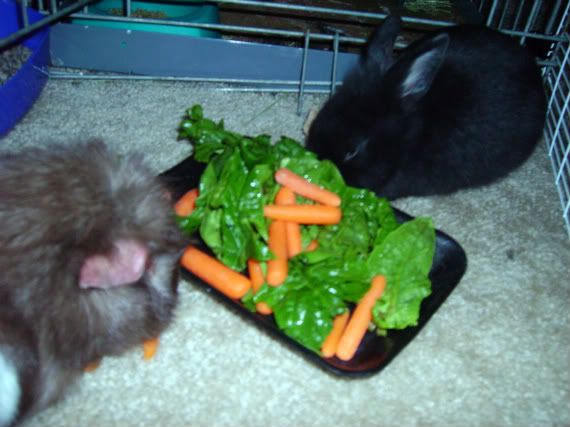 I get such a kick out of the fact that I am able to share delicious veggies with my animals. I couldn't ask for anything better.