Last night I made this scrumptious
Les Halles Onion Soup
from
An Exaltation of Soup
, by Patricia Solley.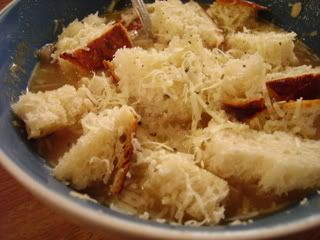 It was a delicious, standard beef broth French onion soup topped with toasted French bread and Gruyere cheese. I am very happy with my newest cookbook purchase.
The book touts that it's a "soul-satisfying story of soup in more than 100 recipes."
Exaltation of Soup
does not disappoint. It features the soup recipes popular for different holidays and countries. I made the
Les Halles Onion Soup
first, but I am very excited about the recipe for
Borscht Soup
too.
Today, I spent the day with my Mom. We ate lunch and then went to the
Knit and Caboodle
yarn shop where we oodled over a lot of fiber.
I officially have a stash!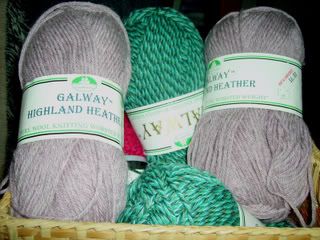 St. Louis is recovering from the snow storm, even though we had marble sized hail today. Pugapoo will definitely be happy that the snow is melting.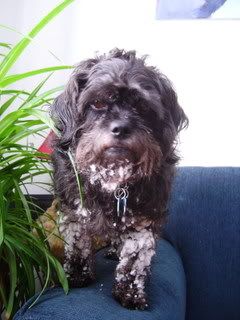 The abominable Pugapoo!