Yesterday Josh, Jeremy, Steffy, and I went to Growlers for Celebration drinks. Growlers is a unique place. They have over 131 beers. Once you drink all of them, you get a stein with your name on it.
What I learned from this experience:
1. I interrupt people. (I knew this, but now it's confirmed.)
2. Midori Sours are by far my favorite drink. It tastes like snow-cone juice.
3. I can affirm that most beer tastes like piss.
4. Acinetobacter bacteria is not pronounced "Acne on your back-door."
5. Josh can get Jeremy riled up. I don't think that Jeremy considers Steffy or me intellectual, so he pretty much dismisses us, but Josh and Jeremy can have a bit of a discussion.
6. Jeremy is a germaphobe, but he cleans the bathrooms at Christian foods. Oxymoron.
7. Stef and Jeremy are nice friends to have.
Please view our sea of polka-dots and other hi-jinks.
Deciding: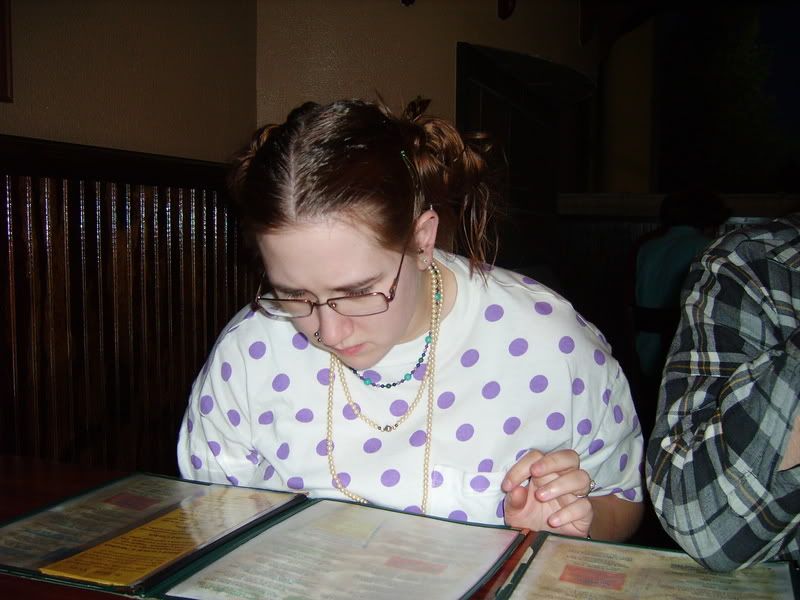 Shall I get the nachos or the nachos?
Arguing:
What we all do best.
Pouring: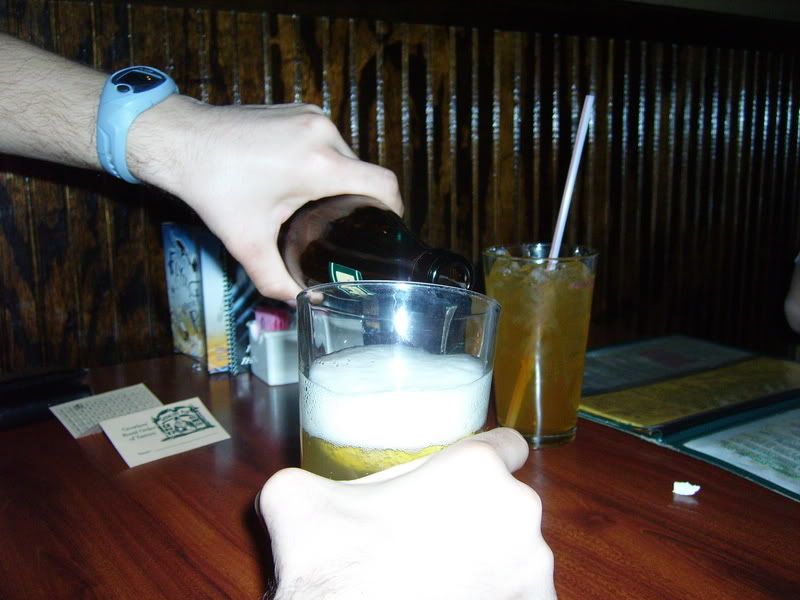 Kind of, The flash took so long. I think that he's just holding the bottle near the glass.
Contemplating: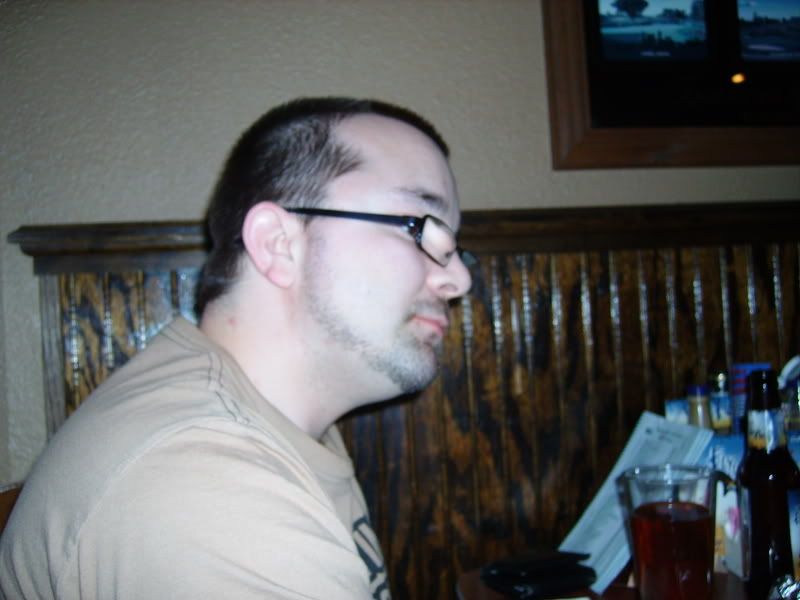 Are the flavors of this more berry like, or cinnamon?
Eating:
Nachos and Bufallo Fingers.
More Polka Dots:
Drinking: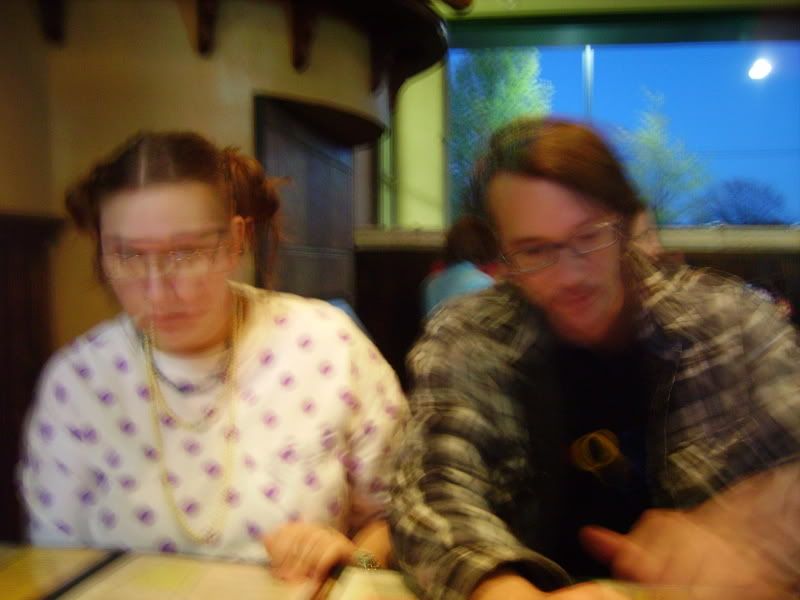 This is what Stef and Jeremy look like after a few drinks.
Hoegaarden:
Stef's new nick-name. Does she have acne on her back door?