I've noticed that everything has turned from dismal gray to green and cheery. Even on this rainy day, I go outside to a sea of green.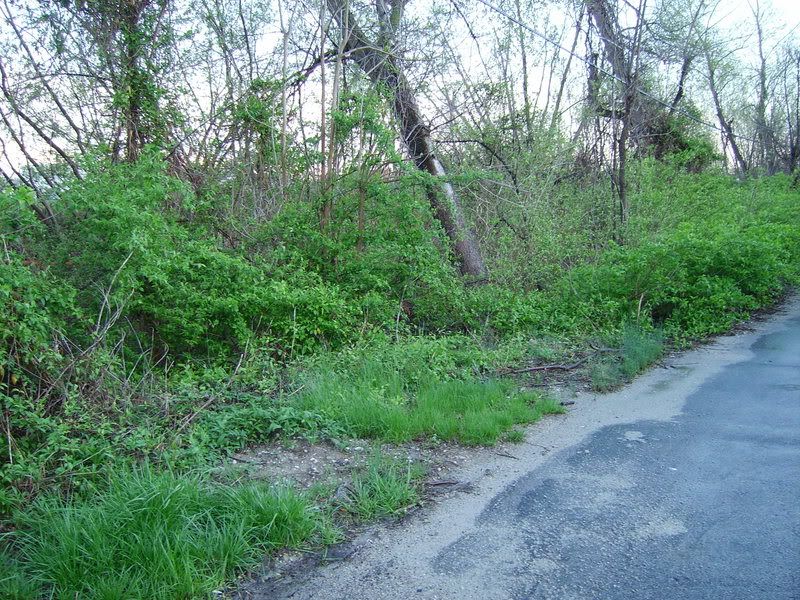 Our apartment complex is a little overgrown, but I wouldn't have it any other way.
I'm not even weeding this year. These plants deserve a chance to live. I'm not planting anything there, so they aren't necessarily pests.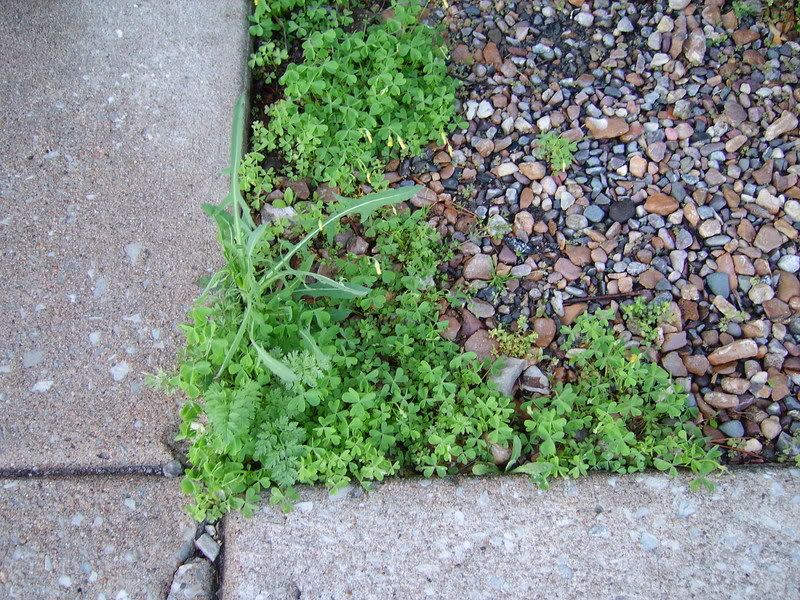 I spent another afternoon at Picasso's Coffee reading
Culinary Boot Camp
, by Martha Rose Shilman. Even though I only perused the first few pages, it has definitely inspired me to cook a little.
I went home and made a picnic on a plate, chicken salad on a croissant paired with cucumbers marinated in a mixture of vinegar and sugar.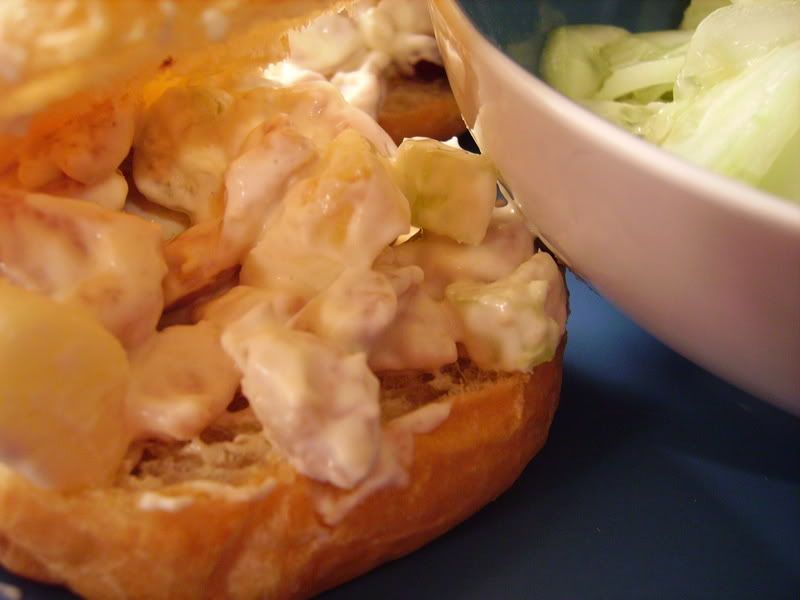 The best part is these yummy-in-my-tummy
cupcakes
from
Barefoot Contessa at home
.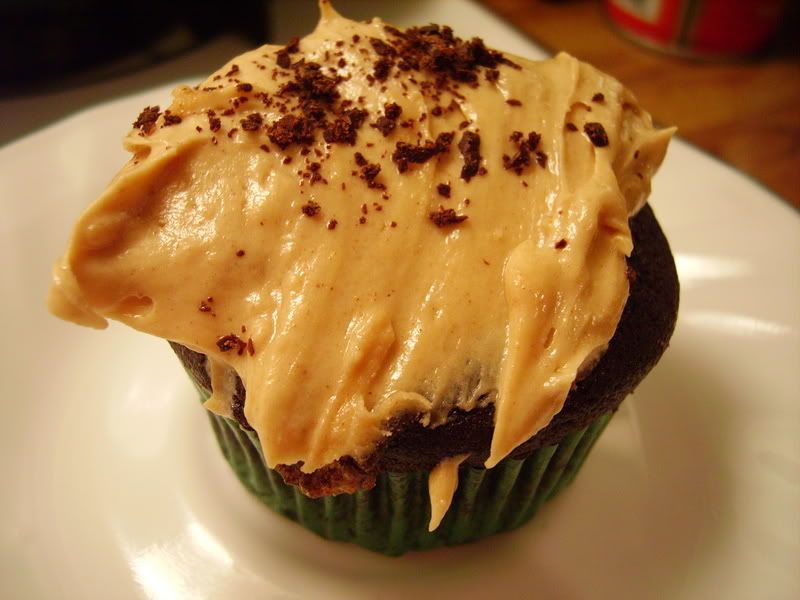 Oh Lord, I think that I might float because of all this joy in the air.
I didn't have time to plant my herb seeds, but I did get a chance to steal this picture from
Joshua
. It's from his bike ride. Aren't we lucky to be within biking distance of such lush farm land?
Until tomorrow. We are going for celebration drinks with Stef and Jeremy.