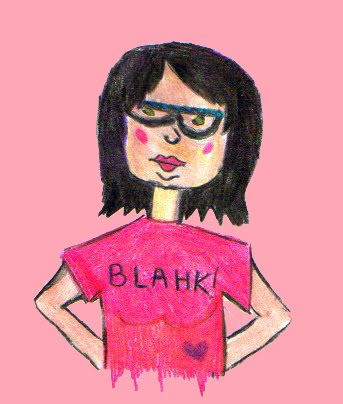 I sit here drinking a cup of coffee with lots of cream, a little sugar. I have been doing some soul searching the last few days.
My really great friend (a best friend, if you call it that), has put her resignation in at work.
Stef
has made things go a lot smoother there, and I hate to see her go. I do, however, know that she needs to move on if she wants to have a great life with Jeremy and a home for her rodents. I do wish her the best of luck, but I am not sure if I want to stay at McDonald's. She was basically the only reason (besides the idea of feeling comfortable in a situation) that kept me there.
So, it is time for me to move on also. And, the question is....what do I want to do? Now what?
It may take me a few months, but I have a lot of decisions to make about my future career.
Josh
is going to be graduating from College within the next year and a half. Although this has been highly anticipated, it will start another chapter in our lives.
I'm having second thoughts about Culinary school. I'm not sure if it's for me. I love to cook almost more than anything, but I don't want to make it a chore. I also want a 9-5 job, one that I have weekends and evening off. I would never be able to do that since a chef's main event is dinner, especially on Friday and Saturday.
If we stay around here, I would consider going into
SLU's nutrition and culinary program
. But, what if we don't....
I do know that I envision many thoughts of a cottage house, gardening, goats, chickens, many pugs, artisanal bread and cheese making, farmers markets, coffee, vacation near and far, road biking, knitting, sewing, and painting many a things.
Until then, I suppose I need to eventually find a job I am more comfortable with. One that upholds to my moral standards of sustainability, health, love and kindness. Perhaps, that's just hard to do.