First, Put on a little bloggin' music.

Josh
and I had a great time with friends on Sunday with
Stef
and Jeremy. We had coffee and frappes at
Picasso's
and took a stroll down historic Main Street.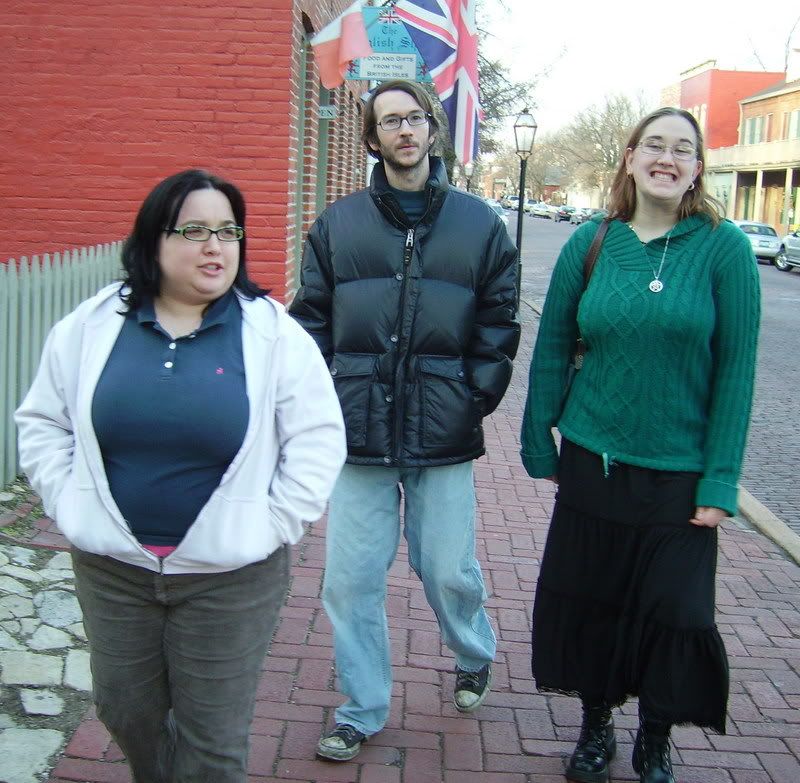 Most of the clips were candid sillyness, but I thought I would share them nonetheless.
(Josh was the photographer. You may notice that he is not in a single picture.)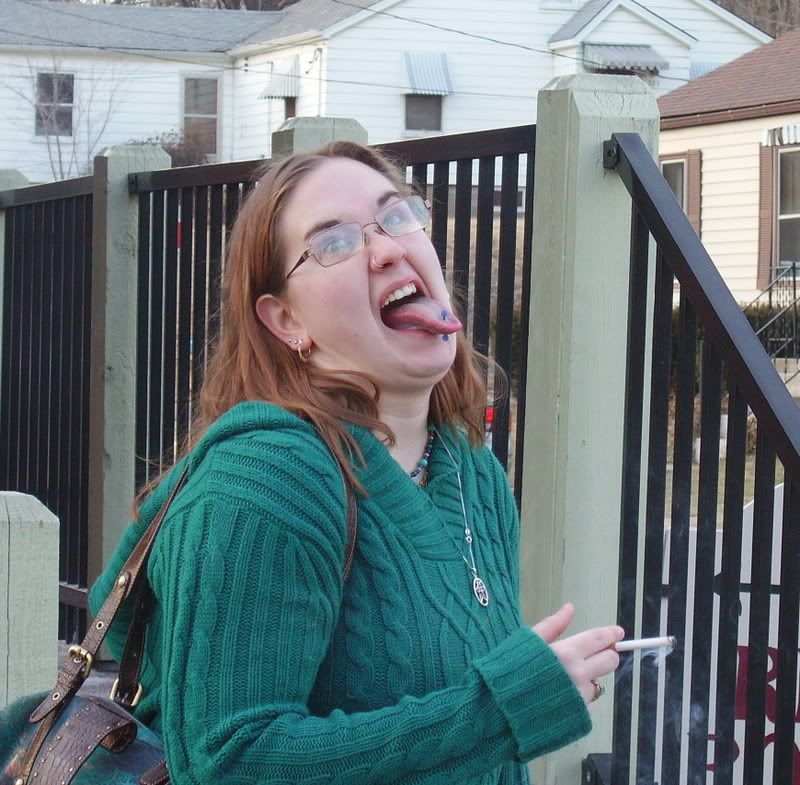 Rahrr!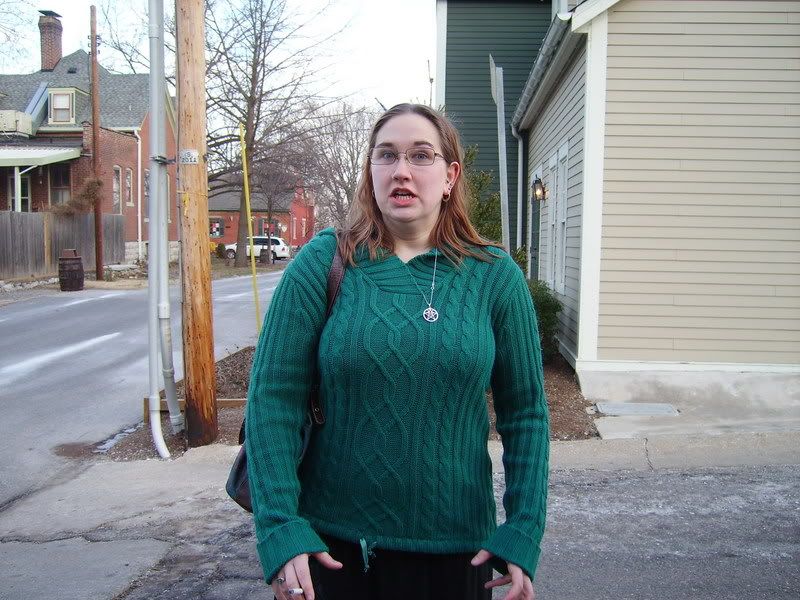 Now who's the Velocaraptor?
But, But...I must say we are mighty fine.
And, Stef, I don't really think that we wear anywhere near the same size. Trust me. I can see it with my own eyes.
Rico Sauve....OR John Lennon?
This wasn't taken on our stroll, but...
I can't help it. My dog is so freakin' cute, basking in the sun.