I got my road bike.
I don't want to show a picture just yet. I'll save it for my first ride. Until then, here's a picture from the catalog.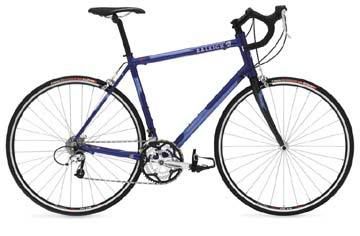 I chose the Raliegh Cadent 1.0 over the Trek 1000 because it will let me have a more upright ride. Right now, it feels really weird riding it, but I cannot wait for good weather.
P.S. It has carbon forks too, Josh.
I also made a mad rush to Trader Joes today. I heart Trader Joe's. Oh so very much.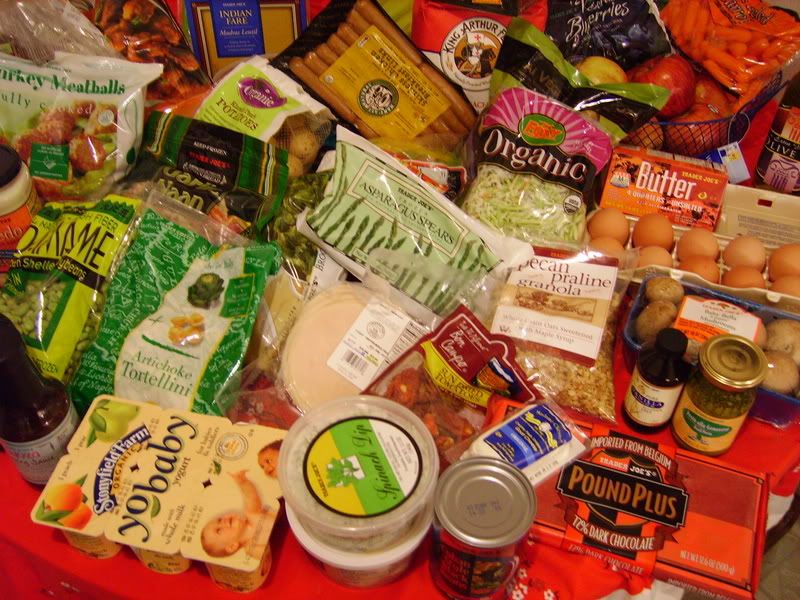 So in the spirit of
Hungry Planet
, the above are my finds.
DB also has a new cage. I call it the Beaner Castle. He has so much more room to hop around until he is let our to play with his BFF, Pikachu. I know he loves it.
So forgive me if I shout with GLEE!