On Friday, I made the most heavenly pasta in the history of our universe.

Yes, The Universe.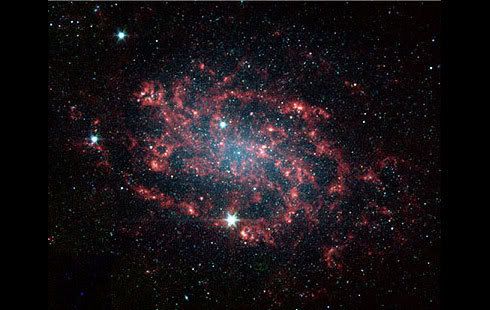 I was not sure exactly what to expect since I have never made a pasta sauce from Scratch.

By scratch, I mean not a prepared jar sauce. I did use canned tomato paste, and refrigerated cream. Unfortunately, I do not have a cow to milk, and a garden to farm. (I wish!) Nonetheless, I consider it to be as fresh and homemade as possible.

It was creamy, succulent, delicious, satisfying.... melt in your mouth!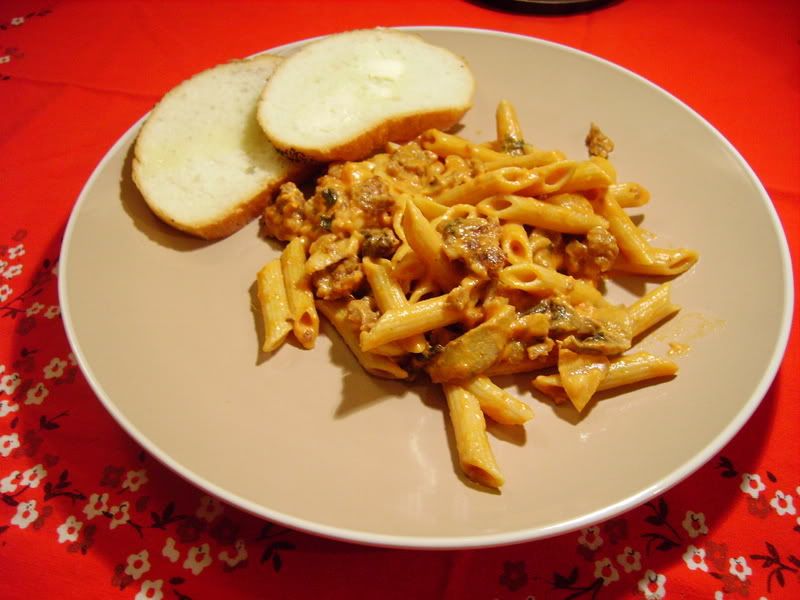 That leads me to my Pyrex find.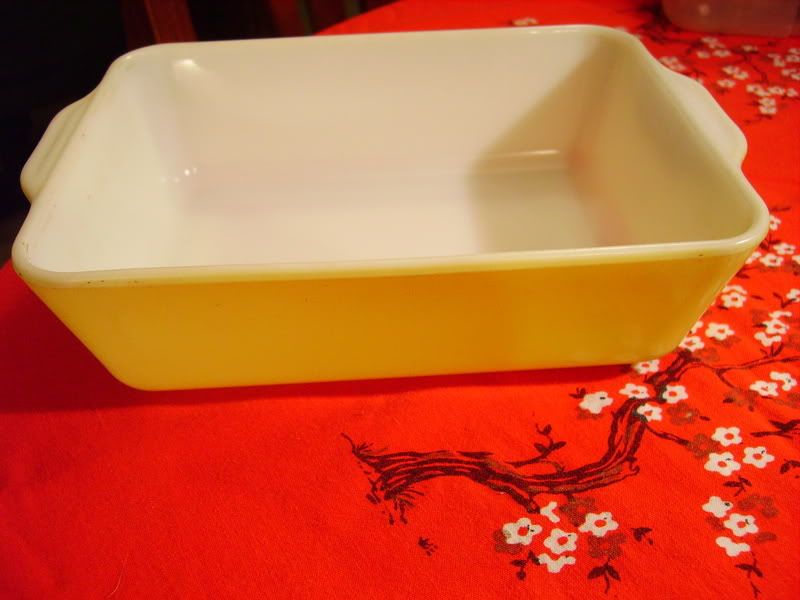 I often walk by JiL Flea Market and Oldies on Main Street. I envy their window display, hoping that one day I will be able to buy to my hearts fancy.

On Friday while Josh was at the bike shop, I went in to browse and spotted a vintage Pyrex that was right up my alley.

The lady looked at me and explained that it was an oldie. Well of course it is! I wouldn't have it any other way.

Enjoy my Creamy Penne With Sausage:

1 T. butter
1 T. olive oil
1 med. onion, thinly sliced
3 garlic cloves, minced
1 lb. Italian sausage
2/3 c. Dry White wine
2 cans of tomato paste
1 c. whipping cream
6 T. parsley, chopped
1 lb. penne pasta
1 c. Parmesan cheese, grated

Melt butter with oil in lg. heavy skillet, over med-high heat.

Add onion and garlic, and saute until golden brown and tender, about
7 mins.

Add sausage, and saute until golden brown and cooked through,
breaking up with back of spoon, about 7 mins.

Drain any excess drippings from skillet.

Add wine to skillet, and boil until almost all liquid evaporates,
about 2 mins.

Add tomato paste, and simmer for 3 mins.

Add cream, and simmer until sauce thickens slightly, about 5 mins.
Stir in 4 T. parsley.

Season to taste with salt and pepper. Remove from heat.

Sauce can be prepared 1 day ahead. Cover, and refrigerate.

Cook pasta in a lg. pot of boiling salted water, until tender, but
still firm to bite. Drain pasta, and transfer to a lg. bowl.

Bring sauce to simmer. Pour sauce over pasta. Add 3/4 c. cheese, and
toss to coat. Sprinkle with remaining 1/4 c. cheese, and 2 T.
parsley.