I slaved over a hot oven to produce picture-perfect cream cheese cookies that I had a hankering for.
Josh seemed open to trying them. However, when I came home from work I discovered THE COOKIE MONSTER.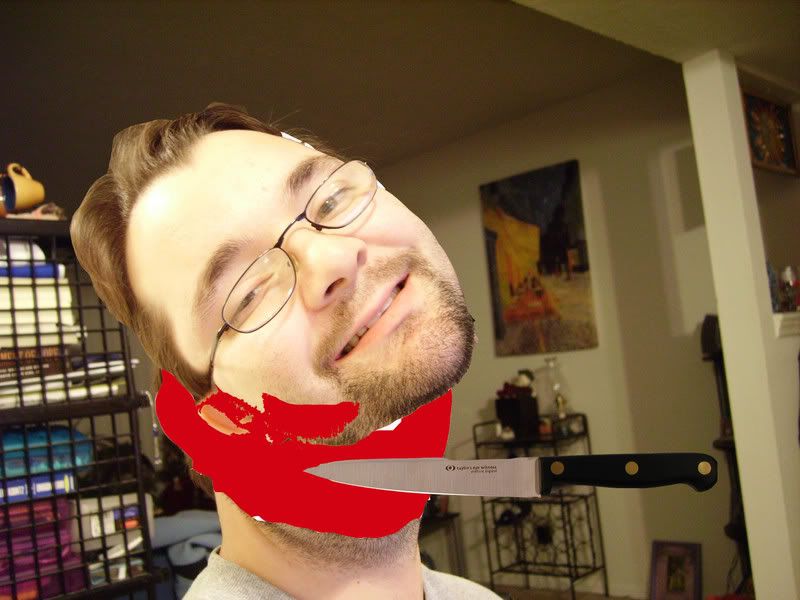 At first, he was congenial and said that they were not my best effort, but he would eat them anyway.
But...
After trying several he just plain declared that he didn't like them at all.
Perhaps, he just doesn't have the developed tastes for rich, creamy, cream cheese cookies.
They were a delicious melt in your mouth goodness.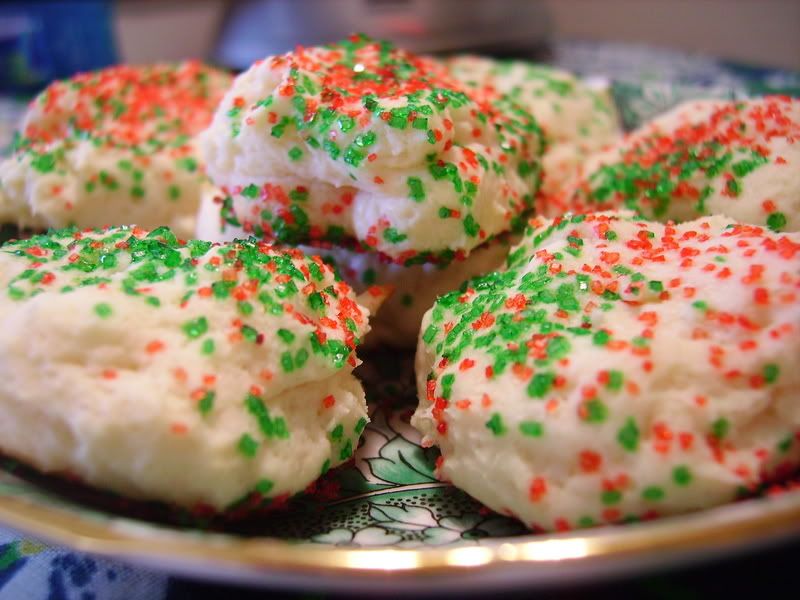 It just shows that you cannot take any advice from him. :-)
Cream Cheese Cookies



Adapted from a recipe by Paula Deen


1 cup (2 sticks) butter, softened
13-ounce pkg. cream cheese, softened
1 cup sugar
2 egg yolks
1/2 teaspoon pure vanilla extract
2 1/2 cups all-purpose flour

Directions:

Cream together butter and cream cheese, using an electric mixer; add sugar and beat until fluffy. Add egg yolks and vanilla. Add flour, stirring, 1/2 cup at a time. Chill dough for 30 minutes.

Preheat oven to 350 degrees and grease one or more cookie sheets. Roll into little balls and sprinkles with decoration of choice. Please cookies on a cookie sheet and bake for 10 to 12 minutes. Cool and serve.

Yields: about 4 dozen cookies.

DISCLAIMER: This is humor. Do not send the authorities to my door. Even though I still think that Josh does not have any taste.