Yesterday it not only rained, it poured. It was the kind of rain so cold, it chilled your bones. I normally like rain, but it was my day off. So, it definitely put a damper on things.
I did, however, get a kick out of Josh taking the boys potty in the rain.
They were really good about the whole experience, until they got inside.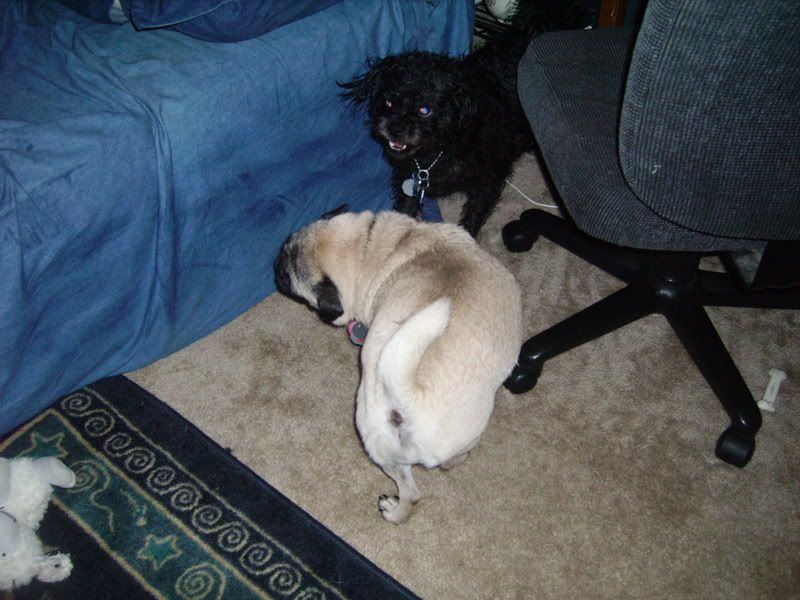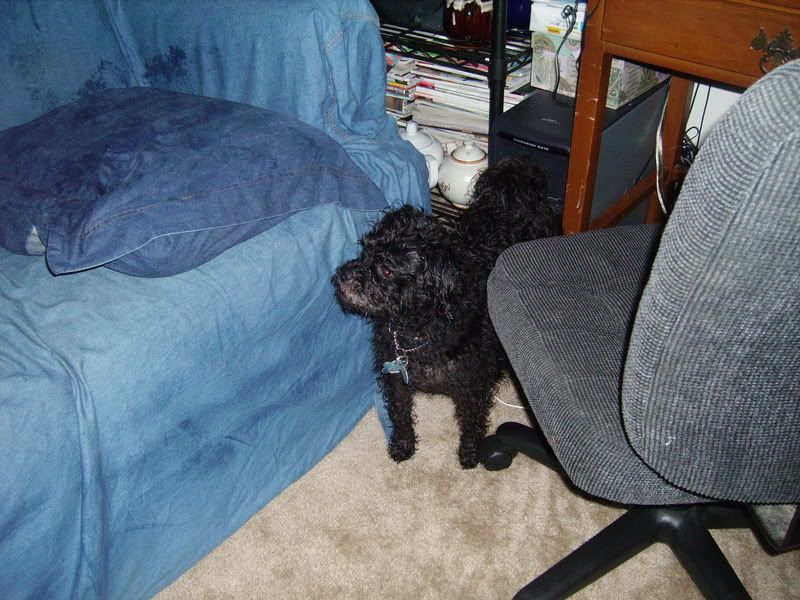 Oh, This is my pumpkin from the patch.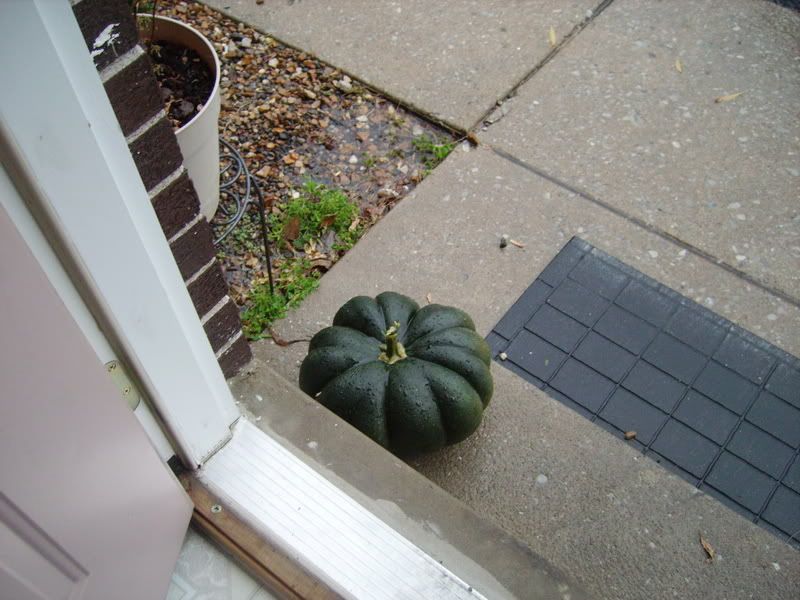 I was super excited when I saw a blackish (dark green) pumpkin at the patch. I thought that it was an heirloom variety. I was all set to research more about how to prepare it. Upon further review, I discovered that it was just unripe. Leave it to me. Luckily, I just need to put it in the sun for a few days. That is, if the sun ever shines. It should reach an orangish hue that will allow us to roast the seeds and prepare a tasty pumpkin lasagna.