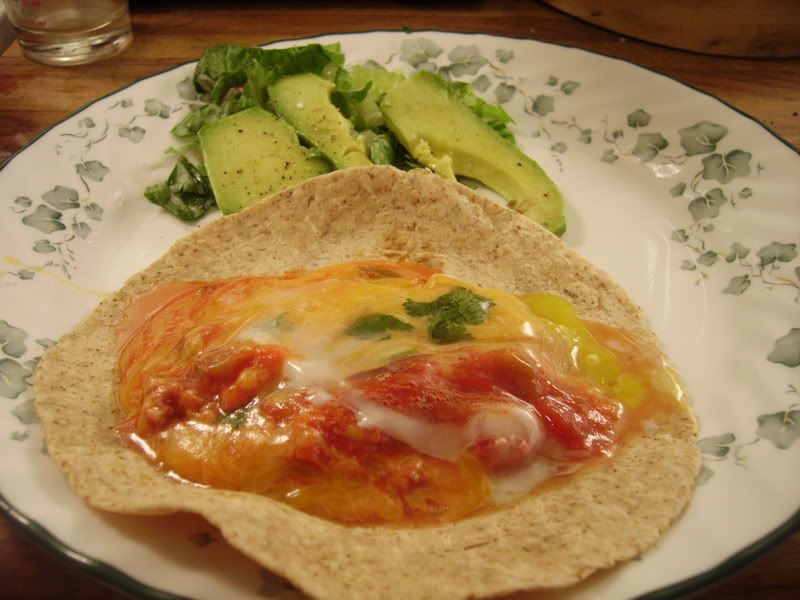 For Lunch, I made Poached Huevos Rancheros from the Moosewood's Simple Supper Cookbook. I was really looking forward to trying this tasty dish. It looked so good on the page of the cookbook. However, I don't necessarily think that it lived up to my expectations.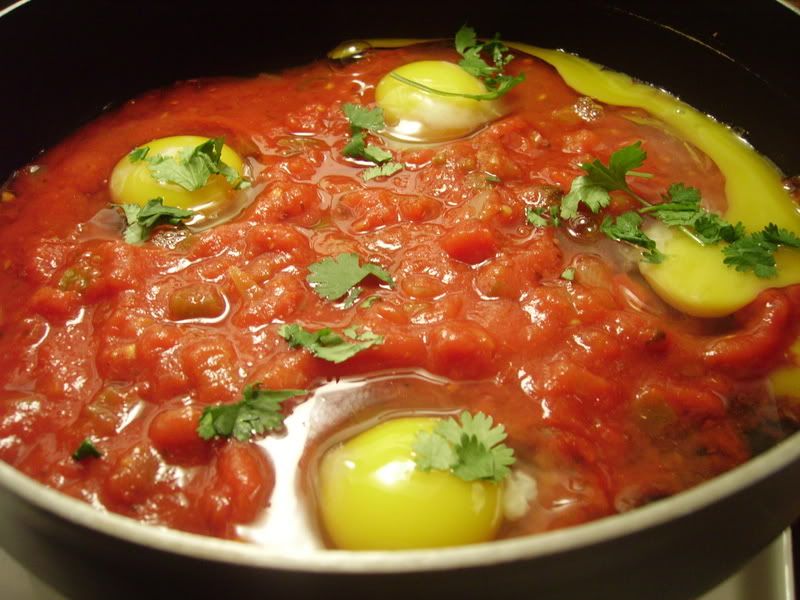 First, The recipe calls for a three minute cooking time to let the eggs poach. Unless you plan on eating raw eggs, I suggest that you up the cooking time. I let it cook for an additional 10 minutes and the yolks were still absolutely runny.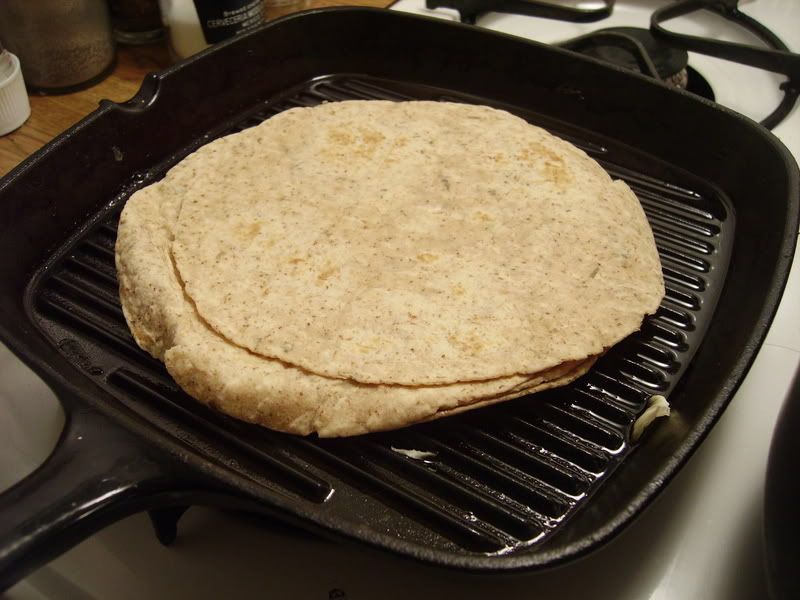 Next time I make these (and I will) I am going to prepare the eggs ahead of time and then add them to the salsa. That way, I can insure that the eggs are properly cooked.
Jenny's Huevos Rancheros (Modified from the Poached Huevos Rancheros in Simple Suppers Cookbook to suit me)
2 Cups of Prepared Salsa
4 Eggs
4 Tortillas
1 1/3 Cup of Cheddar Cheese

Prepare eggs to taste. I pefer over hard.
Pour the Salsa in a lightly oiled medium skillet and bring to a simmer.
When eggs are finish make four wells in the salsa and top with eggs.
Meanwhile heat the tortillas in a dry skillet on the stovetop.
Remove the eggs from heat and top with cheese until it melts.
Transfer salsa, egg and cheese mixture to tortilla.
Enjoy.

I served this on a bed of shredded lettuce and an avacado that was sliced and sprinkled with salt and pepper.
Oh, And Happy Halloween.
(My attempt at being festive.)