I'm really proud of Joshua. He has worked really hard this semester and I just wanted to take a moment to let him know that I am so glad that I am his wife.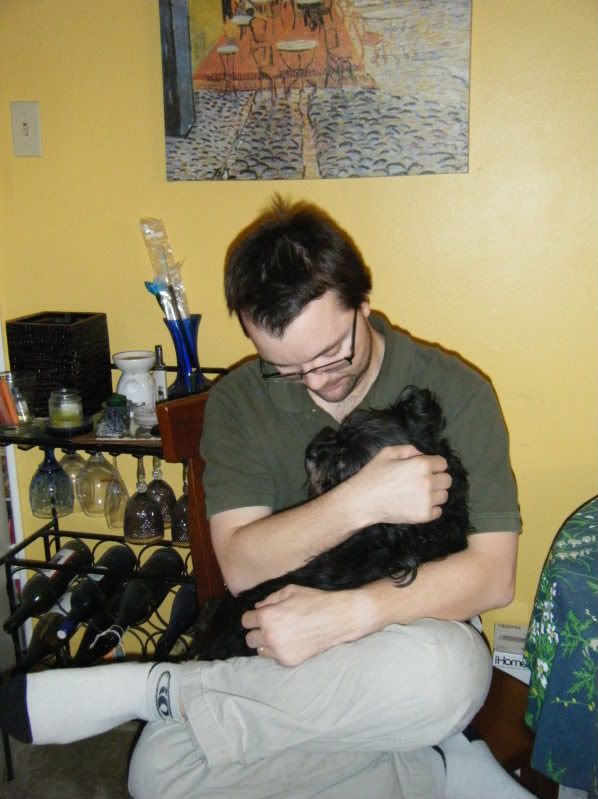 Pugapoo, You are always a champ.
And I can't forget the Pug. He's been doing an awesome job of sleeping in his crate lately.
(Pikachu's seizure medication has caused him to gain weight. Weight gain makes him snore. When he snores I don't sleep well. That's why he is in his crate.)