My mom and I had a long chat about my glorious niece, Londyn, today. I never knew that being an Aunt could be so cool, or maybe it's just that I have the best niece and sister, and mom.
Londyn is just so cute and loveable. Last week I babysit her for the first time. It went really well, I think.
Keri sent carrots for me to feed her. Londyn has just started eating foods here and there. I took off all of her clothes and started spooning food into her cute little mouth.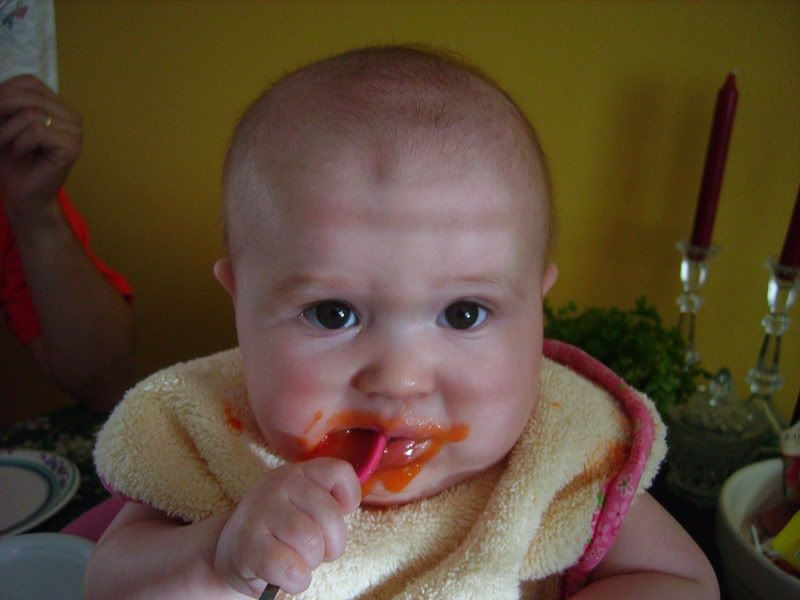 I think more carrots ended up on Londyn than actually hit her mouth. I had no idea that Londyn could pick up things up so I stupidly set the carrots on her little food tray. She promptly picked up the carrot jar and tossed it onto the floor. Let's just say, we are still mopping up pureed carrots. :-)
Then, Josh and I played with Londyn until it was time for Keri to pick her up. The pug even managed to get in a good nap with her.