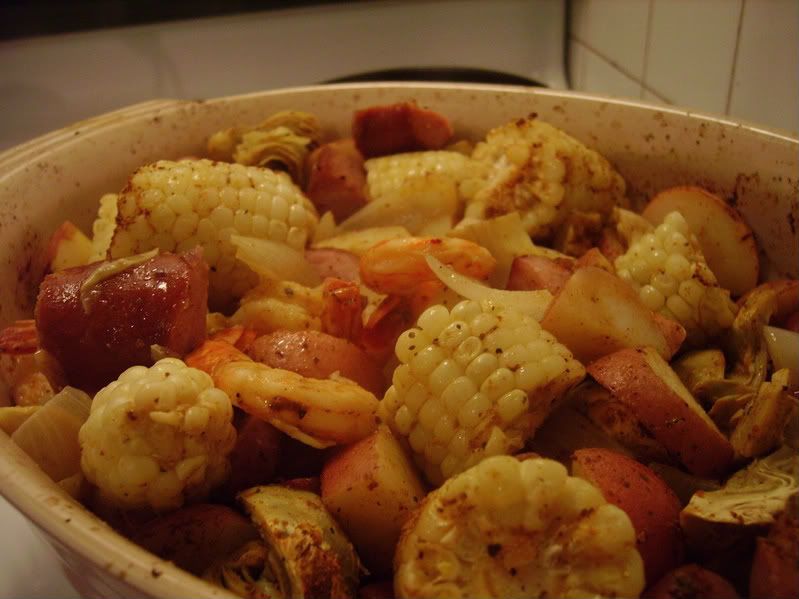 Even though this was last week's treat I cannot get over the magnificent taste of my Frogmore stew. Essentially this dish is just a bunch of simple ingredients all thrown together. Everything just seems to mesh really well.

It's definitely not easy being green.


Ribbet! Ribbet!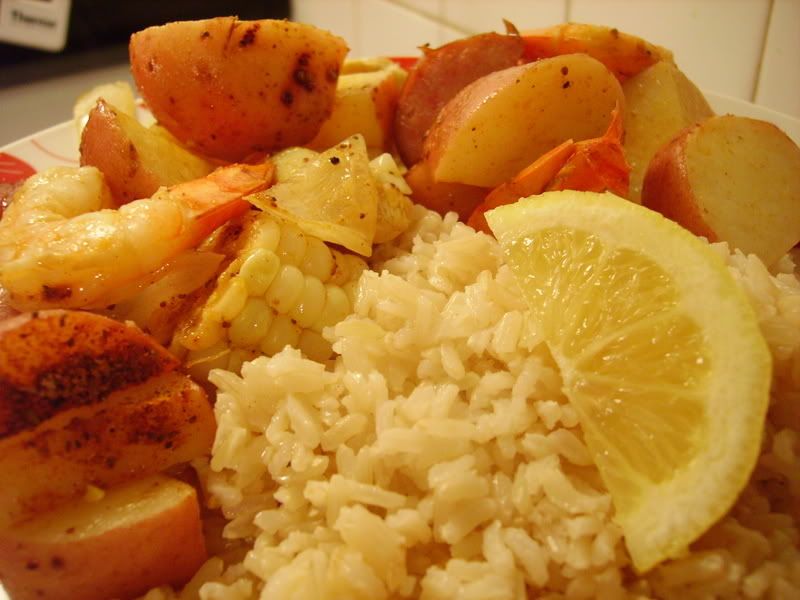 Paired with hot buttered rice, this dish is so satisfying. Even green pugs agree.

Pikachu's Frogmore Stew for Two
2 Ears of Corn Cut into 8 pieces
10 New Potatoes cut in half
1 Package Kielbasa, cut in small pieces
1 package of frozen artichoke hearts, thawed slightly
1/2 lb of shrimp, peeled and de-veined
3 tablespoons of butter
Old bay seasoning, to taste
2 lemons, wedged into fourths
1. Preheat oven to 400 degrees.
2. Meanwhile blanch potatoes and corn for three minutes on the stove.
3. In an oven proof dish, assemble the corn, potatoes, artichoke hearts, Keilbasa, artichoke hearts and shrimp.
4. Dot the mixture with butter, and liberally sprinkle with old bay seasoning to taste.
5. Squeeze the juice of one lemon over the entire dish. (Reserve the other lemon for later.)
6. Bake in the oven for 30 minutes until lightly browned and cooked through.
7. Serve with lemon wedges.
Bon Appetit!