On Thursday's I eat lunch with Josh at work. I get off at 7:30, so I run over to Qdoba and order us a burrito to share.
I also grab two Nantucket Nectars and some chips and salsa. Josh eats the
hot hot
stuff;I scarf down the Pico De Gallo.
I have such a lovely time eating with Joshua. We don't really get much time together during the week, so it's our time to catch up.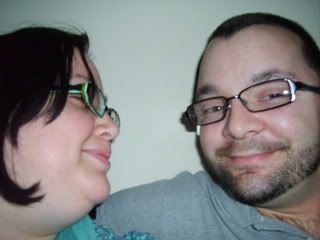 Also, please put Josh's nephew in your prayers (or whatever you do.) Apparently when Griffin was born the tube that carried his urine to his umbilical cord did not close. After seven years, it became infected. He has been in the hospital for the last few days and will have surgery at the beginning March. Griffin is on some killer antibiotics so let's hope that they work until his surgery.