All things are content in the Burn's household tonight. We are just waiting for Daddy to come home from work. I'm making Shake N Bake, Peas, and brownies for dinner. The boys are lounging in various parts of the house.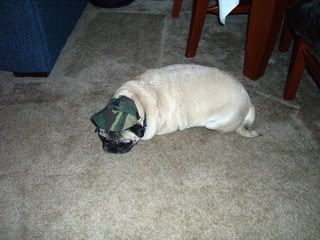 Pikachu has hunkered down in front of the Sofa. I put that camouflage hat on him earlier and he surprisingly has not taken it off.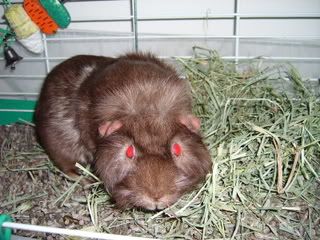 Bean has a fresh batch of hay that he is relaxing in. I swear the timothy hay gives him a buzz.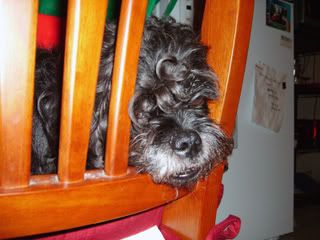 Pugapoo has perched himself on the chair. Once he hops up there, he will stay for hours until we finally take him down. This is the cutest! When I went to snap the picture, he put his little head on the back of the chair.