I have had a really busy day in the Kitchen. I have been trying to make more of an effort to cook. My diligence has been rewarded. I've ordered a bunch of new cookbooks and that definitely gives me new inspiration. Today's recipes, however, come from the internet.
For lunch, I made a
Ham, Artichoke, and Goat Cheese strata
.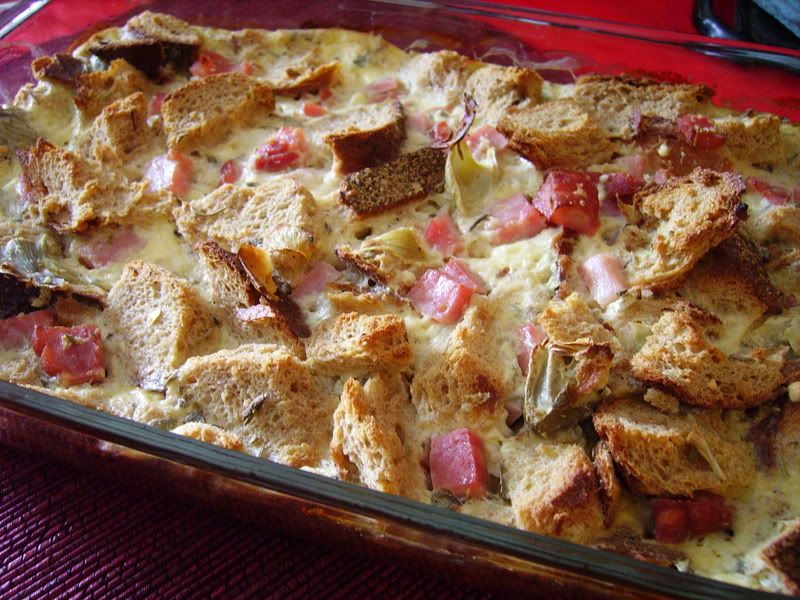 It turned out rather well. I had bought this really dense bread last week. Frankly, I just couldn't bring myself to eat it. It was like chewing on brickwork. However, soaked in a little egg and cream, the bread turned out perfectly. Josh even ate two helpings, and he is not a big fan of ham.
After slaving over a paper on the
Cherokee nation
(and how language is a big part of their culture), I made
Cincinnati chili mac
.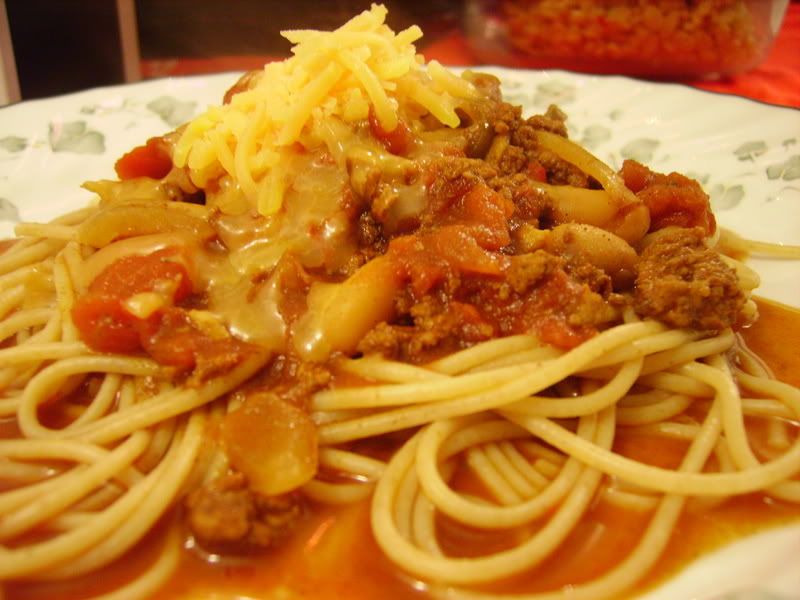 Yum! This was delicious. All of the sweet spices paired perfectly with the whole wheat spaghetti noodles. As an afterthought, I added a little Parmesan cheese. (I altered the recipe a little by adding bell peppers, diced tomatoes, and white beans.)
Paired with smashed
Jerusalem artichokes
, this was the perfect meal.
I always wondered why they called these little buggers artichokes. They do taste exactly like artichokes, even though they are sunflower roots! It's has a unfamiliar texture, but tastes all right. I paired the sunchokes with fresh basil and toasted pine nuts.
I simply had not idea how to prepare them. First, I peeled the skin off with a veggie peeler. That is the exact moment I fell in love with my new OXO vegetable peeler. Using this fine piece of machinery is like playing a violin. As I stroked the peeler against the vegetable, the skin played a musical chorus as it landed in the sink. (Did I mention I love my OXO veggie peeler?)
For dessert, Donkey Kong Bars.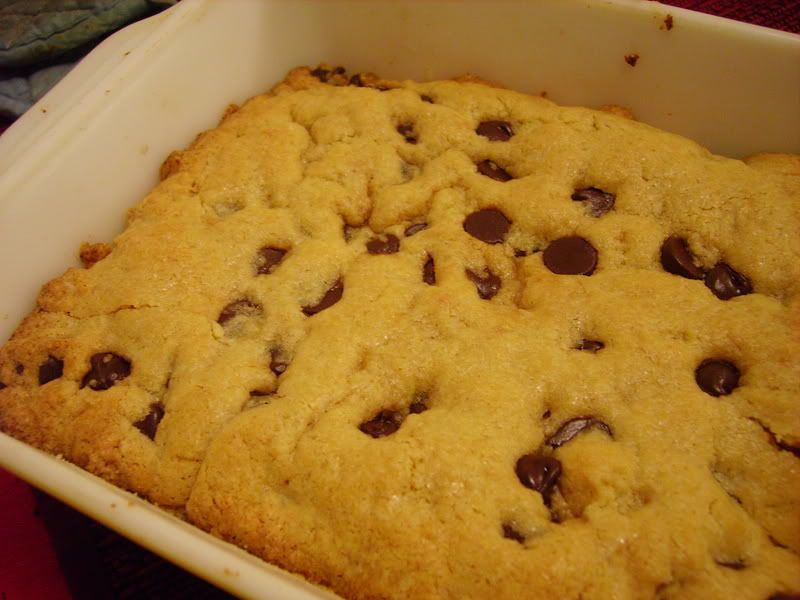 After listening to the
Geek Food podcast
, I couldn't resist.
I'm going to end the evening with a little Moonstruck and a full belly .