I was arranging my bookshelf to make room for the upcoming book sale, when I noticed that I am a book whore. I hoard books. I would have books take up every single space of my being, if I could, especially cookbooks. Any cookbook has me mesmerized. Even though I have over a hundred overflowing my bookshelves, I could easily make room for three hundred more.
Cookbooks are my inspiration. I take a few off the shelves each week and carefully plan a full menu for Josh and me. Even though my menus never always play out like I wish, it very much an important part of my week.
This even boils over to the library, where I check out twenty or more items at a time. I see a book of interest and quickly reserve it online to be picked up on my next day off. I check out so many books (and DVDs) that I sometimes fear that will take my lending privileges away.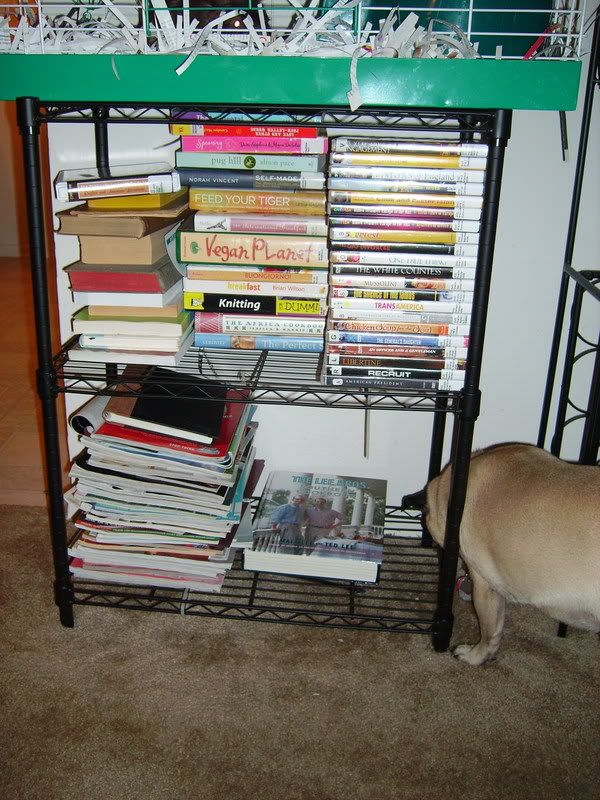 Nonetheless, I can't seem to only read what I need. I would much prefer to have a huge to-read list on a shelf topped with Dusty Bean.