Last week, I finished the book
Au Paris
, the memoir of an American girl in Paris. She quits her corporate gig to become an Au pair for the summer before starting graduate school.

Although I must say that Rachel Spencer wasn't much of a nanny, she did tempt me with her culinary travels, espresso love, and french diatribes. I am, indeed, a self confessed francophile.

I suppose that feeding my French obsession wasn't exactly the premise of her story. Instead, She took us on a journey where she managed to find herself. And, I think I know how she feels. I am so content right now. It's flowing out of me.

Throughout the entire book, Rachel kept threatening to make quiche. My mouth kept watering, so I had to whip up a batch myself.

In honor of Au Paris, and the feeling of content that comes with my life, I made quiche. Delicious wonderful quiche.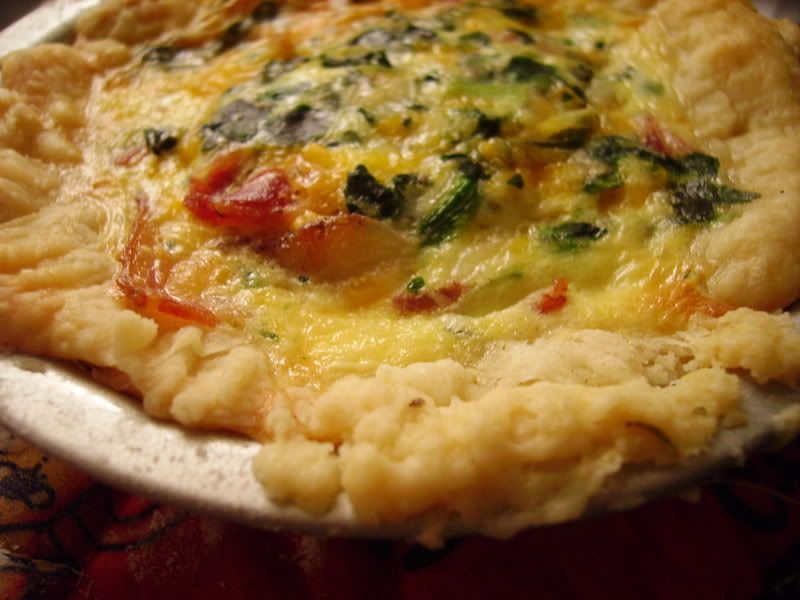 (It was before I got my farm fresh eggs.)