A lovely surprise awaited me, when Josh's co-worker, Rob, called me during my shift on Sunday.
Eggs!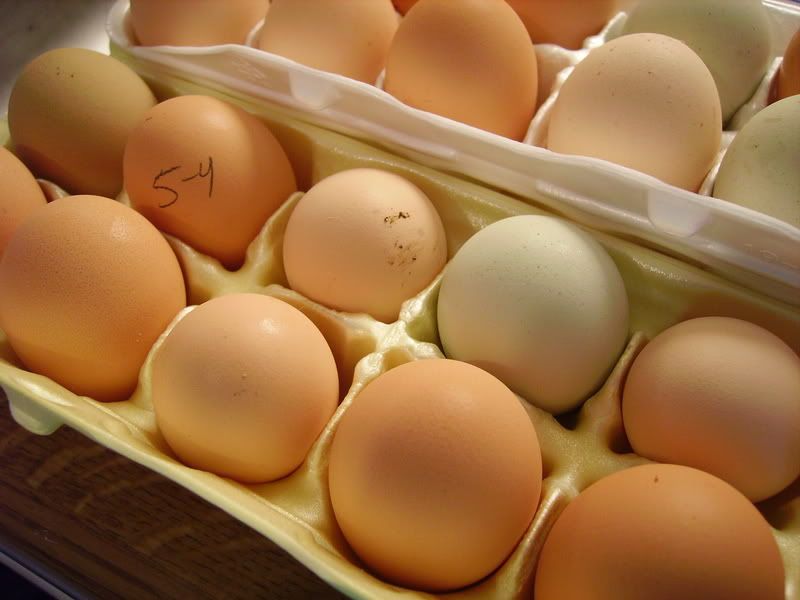 Another lady that Josh works with has a farm, and chicken, and farm fresh eggs.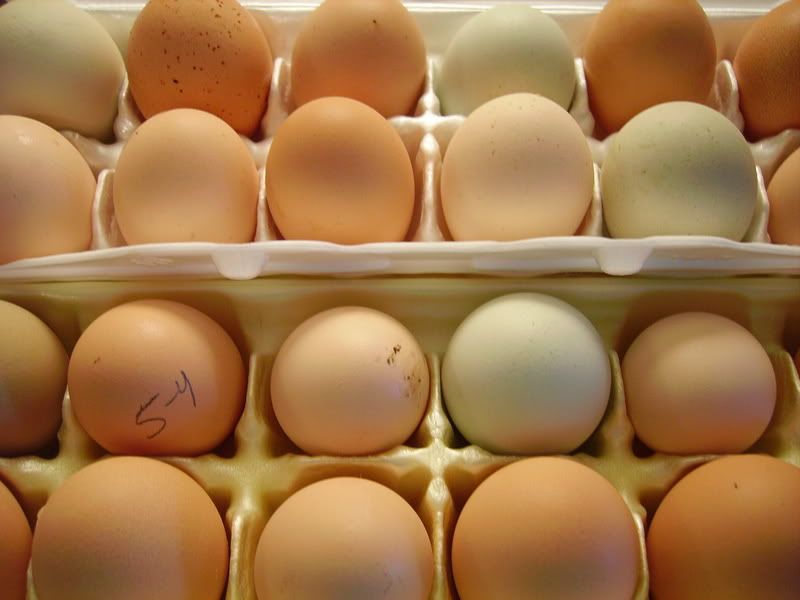 I could not believe my luck. When I opened the cartons the next day, several different colors stared back at me. It was kaleidoscope of wonderfully, delicious eggs.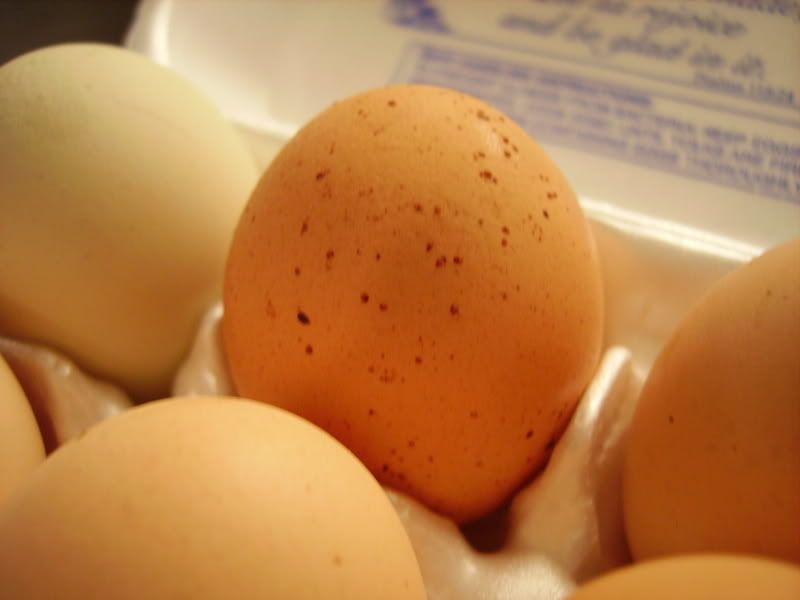 The yokes were an extra vibrant shade of yellow. I even got Josh to agree that there was a taste difference.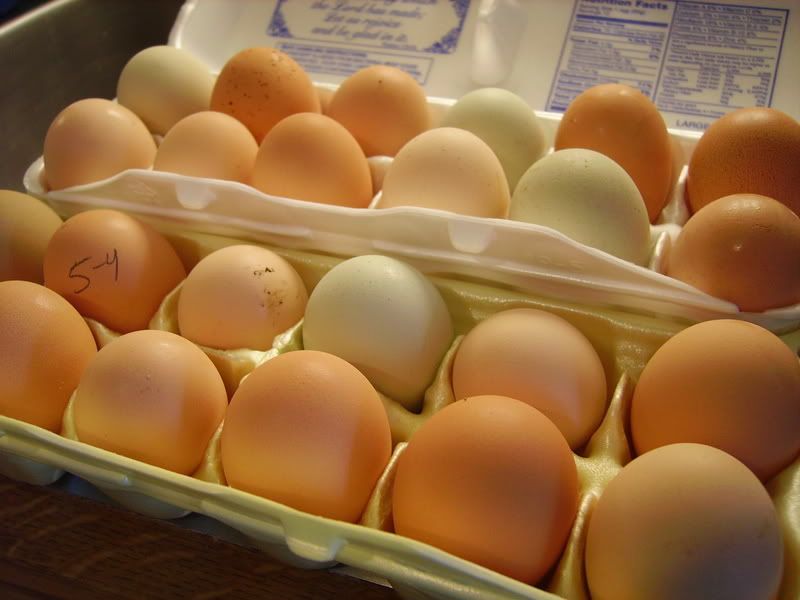 In
Real Food, What to eat and Why
, Nina Planck boasts that eggs from chickens that are allowed to roam free and eat insects have more Omega 3 fatty acids, among other things. Isn't that amazing? (This is a really great book, by the way.)
I heart Eggs.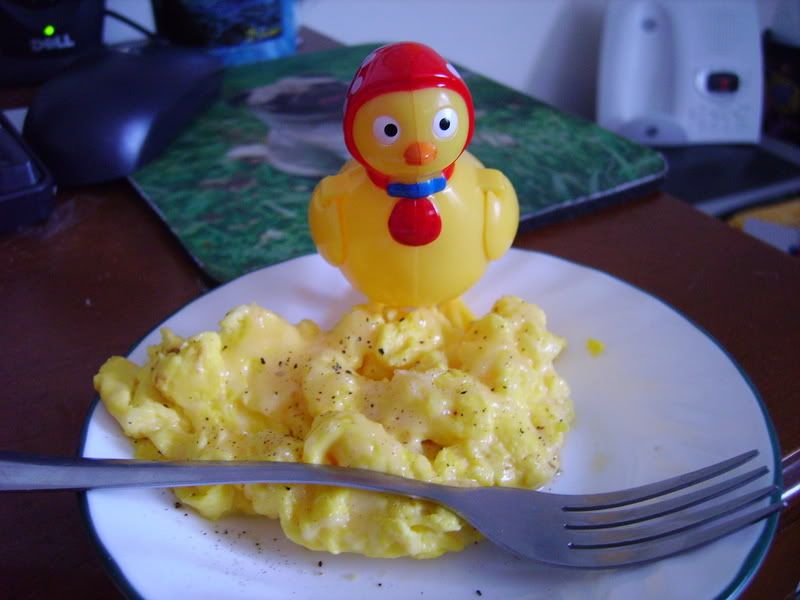 Therefore, I am in heaven. Absolute heaven.
P.S. Thank you Rob!
And Thank you Steffy. I am glad that I was able to put your Easter present chicken to good use. I miss our conversations terribly.