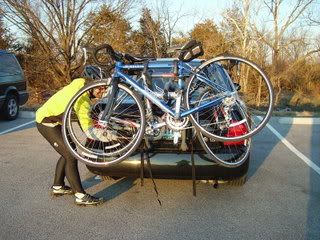 I went on my longest bike ride thus far. It was sixteen miles total. It was fabulous and painful, and fabulous. :-)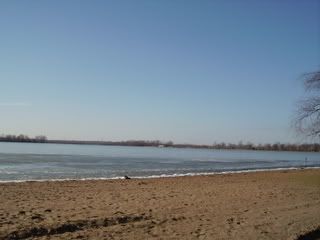 We went to Creve Ceour Park via the Page Extension Bridge. Our community was nice enough to pave a giant trail leading to this glorious lake. The Seven(ish) mile path (We went around twice.) that leads you through fields, and swamp-lands to finish in a circle. I cannot wait to ride it again.
We began by riding over a bridge. It was the scariest few moments of my life. However, that same bridge seemed to be my saviour at the end of our ride. I could see it in the distance and new that eventually it would be the end of my excruciating pain.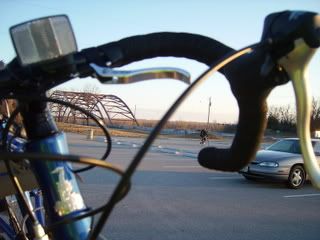 If you talk to Josh, he would say that I complained the entire time. I call it pain cries. Hills are killing me here. I really do need to figure out how to gear.
I must say that even though I am emphasizing on the pain (and the hills, and the hell,) I love every single second of riding around the trail. I have every glimmer of hope that this time next year, I will be laughing at myself for complaining the entire time. I hope that is the case, anyway.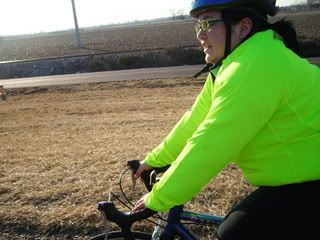 I do know that learning to cycle takes time. I need to learn to gear, strengthen my muscles, stretch like crazy, and just plain get out there and ride. That's exactly what I plan to do.