Pardon the pun.
Last night I made the most delicious Aztec Corn soup and Broccoli Cheddar Corn Bread. I am really trying to incorporate more fruits and vegetables into our diet. I really do think that it make us feel better. (Recipes near the end)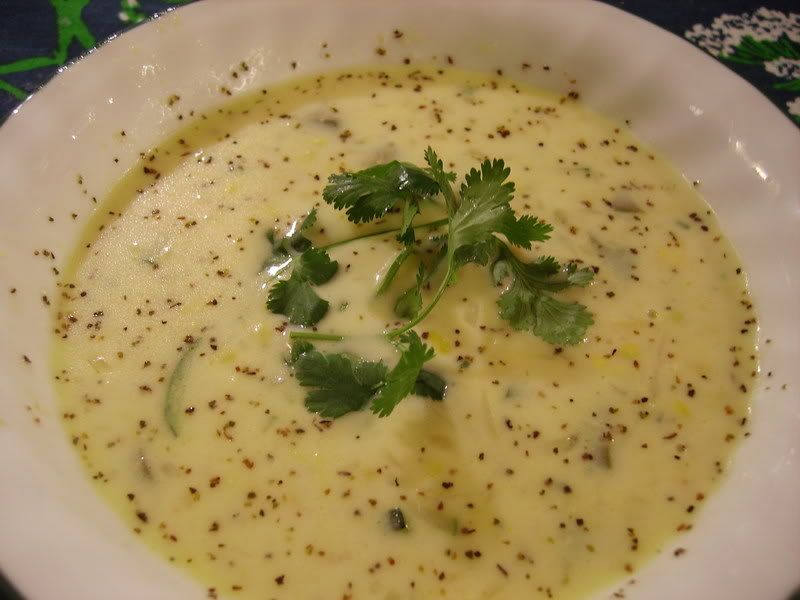 Although
corn
is not necessarily considered a super food, it does provide many positive, healthful amounts of vitamin C, B5, Thiamine, and Folate. It is also a really great source of fiber, providing about 18% of the daily value in just one cup.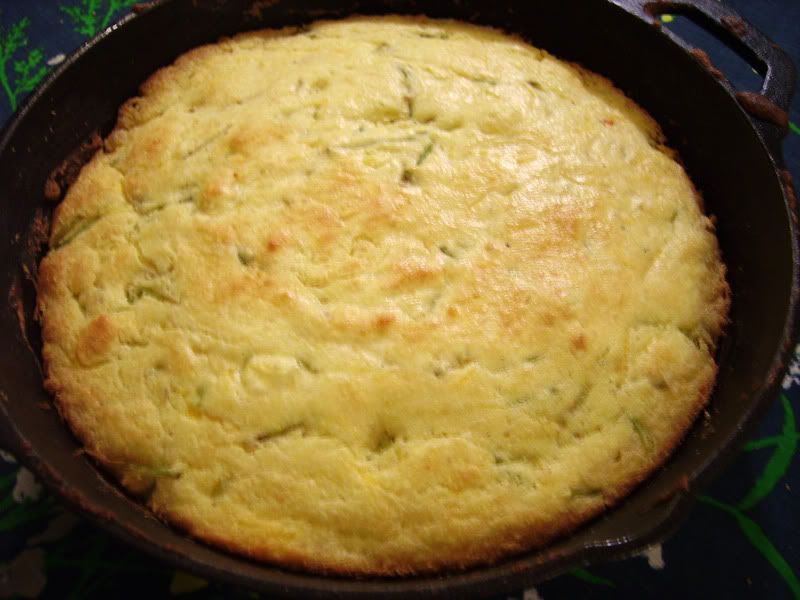 Also, here's a preview of what I am hoping to blog about tomorrow.


Being relatively new to the kitchen, I cannot help but think about how many recipes that I try actually turn out. Recently, most of the recipes have been wonderful and I have been able to blog to my heart content. However, there is an occasional dud. I'm not going to blog about that. So that explains the lapse in blogs.


On another note, Pugapoo recently showed his talents as an escape artist.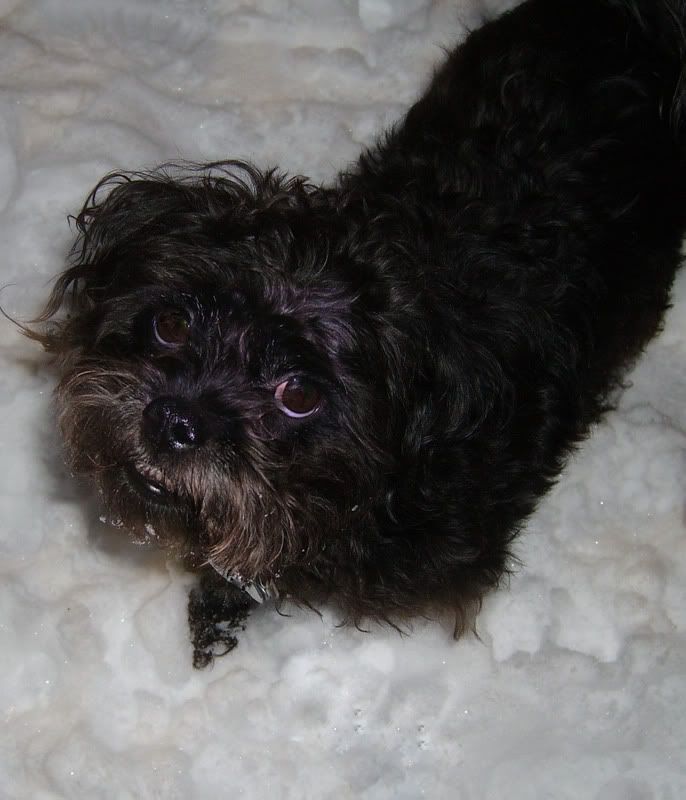 This morning, he ran out behind me while I was shutting the door. I hadn't realized it.
When I went to take the boys potty, Pugapoo did not surface. I thought that he was hiding because I had raised my voice (okay yelled) earlier about the icy, parking situation.
Instead he was leisurely meandering around the side yard, sans leash.
He really does love snow!

Now on to the recipes:


AZTEC CORN SOUP


1/4 cup Butter
3 1/2 cup Fresh Corn (I actually used Frozen and it was fine)
1 clove Garlic -- minced or pressed
1 onion--diced
1 cup Chicken Stock
2 cup Milk
1 teaspoon Oregano Leaves
2 tables spoon Jalapeno -- diced
4 oz Cheddar Cheese-- shredded
Salt
1/4 cup Fresh Cilantro -- chopped

In a 5-6qt pan, melt butter over med. heat. Add corn
garlic and onion; cook, stirring, until corn is hot and
darker golden in color (about 2 min).

Remove from heat. Whirl stock and 2 c of the corn mixture in a
food processor or blender until smooth; add to
remaining corn mixture in pan.

Stir in milk, oregano and jalapenos; bring to a boil over med. heat stirring
constantly.

Remove from heat and stir in cheese.Season to taste with salt. Garnish individual servings w/cilantro. Makes 4-6 servings.


Extra-Moist Broc-Cheddar Cornbread
2 eggs
1/4 cup sugar
1 cup flour
2 teaspoons baking powder
1/2 teaspoon baking soda
2/3 cup cornmeal
1/2 teaspoon salt
1 cup sour cream
1/4 cup butter, melted
1/2 cheddar cheese
1/2 cup of broccoli slaw or chopped broccoli
Preheat oven to 400° F. Beat eggs in a mixing bowl and add sugar.


Mix well. In a separate bowl, whisk flour, baking powder, soda, cornmeal,
and salt.

Add the dry ingredients alternately with the yogurt to the
egg mixture.

Stir in cooled, melted butter.

Bake in a greased 10-inch
cast-iron skillet for 15-25 minutes.

Watch closely after the first 15
minutes to ensure it doesn't burn.

Enjoy.