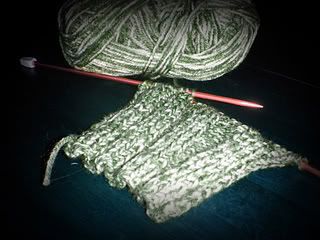 Resolutions are so passé. Don't you think?
I make them every year, but clearly don't stick to them. For some reason this year, I still want to make some changes.
I am in love with life. I really think that 2010 is going to be my year. I can feel it inside my core.
So.....
In no particular order of importance, I present
my to-do list for 2010 and beyond:

1. With Joshua's upcoming admission to graduate school (pretty please, God.), we would really like to rent or purchase a very small homestead with chickens and a garden.
2. Knitting. I love knitting. I love the feel of a soft, colorful yarn, but I can only knit scarves. I would really like to branch out and tackle socks, shawls, hats, gloves, and maybe a sweater.
3. Sewing. I dream of sewing my entire fitted, chic wardrobe. I can just picture myself in a knee length skirt and matching top. Since Santa already bought me a sewing machine, I am one step closer to making that dream come true.
4. Health. I have been struggling with several minor health issues, but I would really like to focus on exercising, and eating healthy. I really enjoy walking, and yoga and plan to incorporate both into my daily schedule. Namaste.
5. Joshua. I cannot even express how I feel about this man. He is the great love of my life. I really want to spend more quality time with Joshua. We really need to get out there and experience life as a couple. I see many delicious dates, long hikes, and weekend trips in our future.
6. Volunteering. I have developed a passion for dog rescue. (I probably won't ever purchase a dog again.) I would really like to spend time volunteering at a shelter this year.
7. Optimism. By nature, I have a negative attitude and I often let things "get" to me. No longer. I am not going to sweat the small stuff! Postive Jen, here I come.
8. God. I love the Lord. He has shown me so much over the last year. I would really like to continue my spiritual growth and find a loving church to call home.
9. Food. I would really like to make most of our meals at home. I am a fantastic cook and would really like to explore Italian and Spanish cuisine this year.
10. Family. I have a fun niece, L-Bean and and a faraway niece and nephew. Obviously, I want to spoil L-bean. I love her so much and she is at a great age for fun. I would also like to get to know my faraway niece and nephew. They are such good kids and I know they are going through a difficult time right now. I resolve to plan more family dinners this year. Food and Family, is there anything better?