My second recipe from
Eating Well's Comfort Food Made Healthy
, by Jessie Price didn't come out well at all. I usually try to use what I have on hand. Since I had rice vermicelli noodles, I decided to make use of them for the Peanut-Ginger noodles. This sounds good, in theory. As I stirred the creamy peanut putter into the rice noodles, the dish became a big pile of mush.
I knew this was my mistake so I decided to try the recipe again. Second times a charm, right?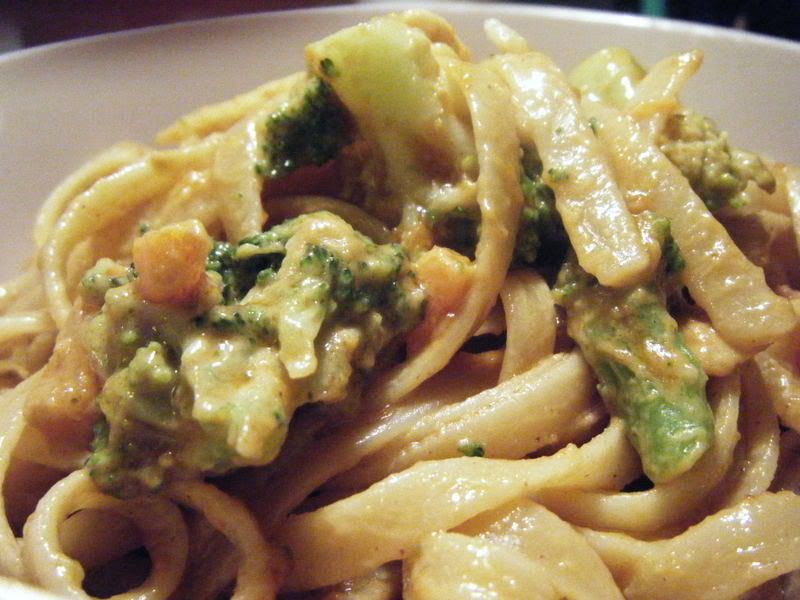 Well, I used a fettuccine this time, not the whole wheat variety. This time the consistency was on par, but the flavors didn't quite meld together. It tasted like a big sticky ball of peanut butter. Blak! That's all I can say.
So, this recipe wasn't successful, but I'm not willing to give up on
Comfort Food Made Healthy
just yet. I'm not even willing to post the recipe. I don't think that I shall subject you to that. However, if you would like to prove me wrong,
Eatingwell.com
posts most of their recipes online. I would love to hear how it turned out.