As I stepped out my back door, I noticed this big guy had set up shop on the back patio.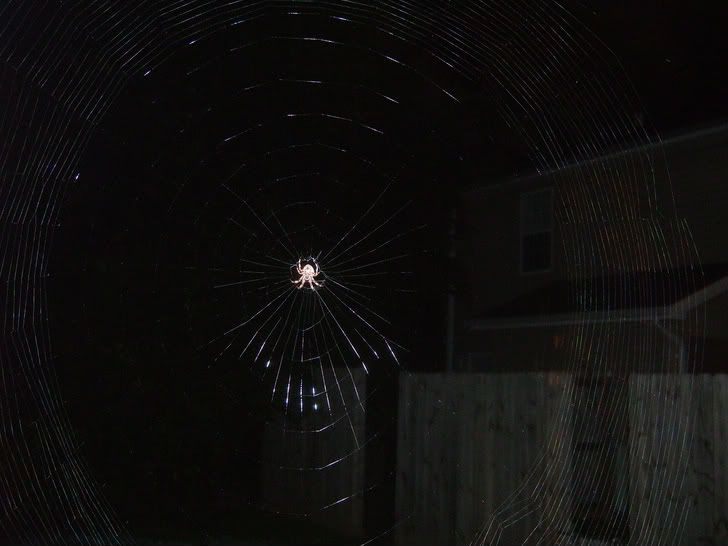 I was taken aback a little. It was a giant spider and an even bigger web! (I think he was trying to catch me.)
However, I just couldn't ruin his handwork. How I would feel if I spent hours making a homemade tomato sauce for Josh to dip his dirty fingers into the pot? I would be upset, enraged even.
Instead, I let the spider be and made this delightful marinara sauce to pour over whole wheat spaghetti.
Bon appetite, Little Spider.