Happy St. Patties Day!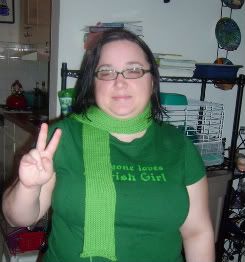 (Yes, I made that scarf.)
Since I have to work today, we celebrated St. Patrick's Day last night with a corned beef and cabbage dinner. I know that corned beef isn't necessarily Irish, at least that what I have been told. I just like the tasted of an nice slab of corned beef. However, I've never really been able to do it quite right until last night. I used the braising method. I seared the roast on each side, and then let it simmer slowly in liquid on the stove for a few hours. Then I sliced the beef against the grain right before I put it on our plates.
It was delicious. The corned beef was so succulent.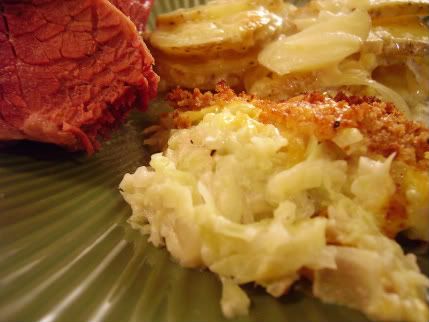 I paired it with a delightful cabbage casserole from Bake Until Bubbly.
Josh and I both agree that the cabbage casserole was over the top when you take a slice of corned beef and a slice of casserole in your mouth at the same time. Yum!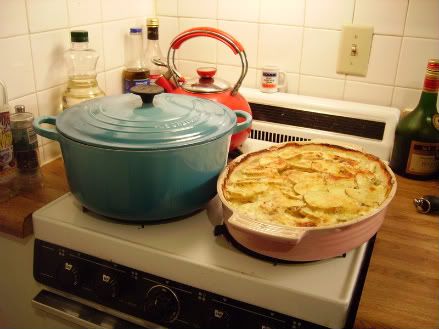 I also made my standard potatoes au gratin. We had enough to feed an army.
Finally, I made these
delicious cutout cookies
for dessert. Paired with mint chocolate chip ice cream, these cookies hit the spot.