Josh and I both work on Valentine's Day. Although I think that it's basically a commercial holiday, we pseudo celebrated yesterday with pizza and a bookstore visit.
Talayna's is our favorite place to eat pizza. In fact, it's the only thin crust style that Josh will eat.
Talayna's pizza is located the the picturesque
Main Street District
of St. Charles. It's your basic hole-in-the-wall pizza joint. The decor is old. The smoke stained walls still show evidence of a cigarette burning in a nearby ashtray. If you sit by the door, you will turn into a human popsicle. In fact, the service isn't really all that great either.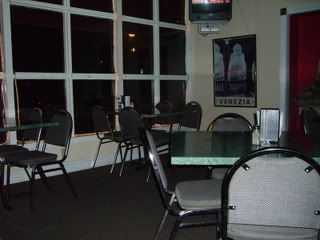 But,
Their pizza pie will melt in your mouth.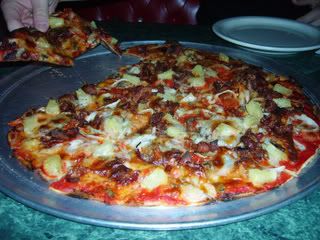 We ask for mozzarella only, instead of the provolone blend that usually accompanies the St. Louis style pizza in the area. The sauce is sweet and savory at the same time. They load the toppings in a perfect pizza-to-topping-ratio.
It's enough to keep you coming back for more. . .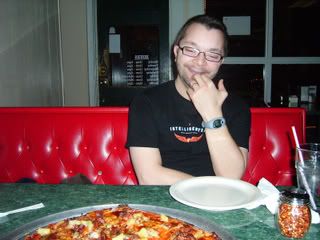 and it does.