I finally broke out the good ole' Le Creuset.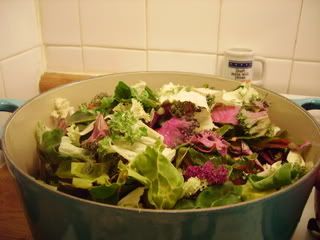 And I love it.
I made some swiss chard to go with lovely pastrami Reubens. I love Swiss Chard!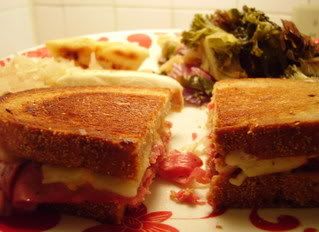 Thanks to Martha Stewart's
Everyday Food
, I now know how to make Thousand Island Dressing from scratch. You just mix two tablespoons of mayonnaise, one tablespoon of ketchup, one tablespoon of pickle relish, and VOILA!
We are still licking our lips. (And so are the Pugs.)