(I know, I know, I'm a little late. I was too busy enjoying my evening with Josh. We had a difficult time finding somewhere to eat, when along came a TGI Fridays where we surprisingly enjoyed a tasty dinner. Then we drove around looking at Christmas lights and luminaries.)
Anyway, On the Sixth Day of Christmas
My True Love Gave to Me:
A Thankful Christmas Tree:
I've never really looked up the origins of the
Christmas Tree.
In fact, I have never had any spiritual connection to the thing. I know that I don't want to kill a harmless tree, that's for sure. So I compromised and bought a small artificial tree, and promised to only put ornaments that signify things Josh and I are thankful for.
As you can see there is of course a pug (and a pugapoo that is not shown here.)
And Bike Love:
Two Bikes as one.
I made these ornaments with a salt dough. Although I cannot claim to be an artist, it was so much fun.
Espresso Demitasse that signifies everything about Coffee: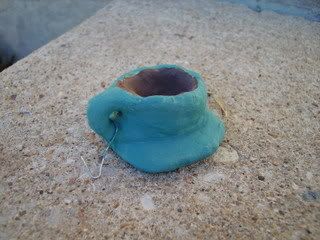 Dusty Bean, the Guinea Pig and Carrots: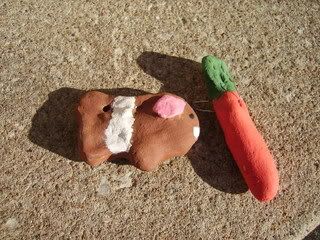 All three of our boys love carrots more than life itself, so I had to include them.
And Bananas!
I also strung a popcorn garland around the perimeter of the Christmas tree. Josh and I both agree that this is our favorite Christmas tree so far. I think we have started a thankful tree tradition that will carry on for many years to come.