This past week marked the inaugural of the Tour of Missouri cycling race.

To be honest, I was a bit star struck. I didn't really that I would be literally inches away from some of the fastest cyclists in the world. It was amazing!


The
Levi Leipheimer
was just an arms length away from me. It was actually quite hilarous. Josh caught some Star-Struck bug too. When Levi passed by us he called out, "Good Job, George (Hancapie.) Uh. Uh. I mean Levi." If this picture of a man wouldn't have been right in front of me, I would have been rolling on the floor.
Ivan Dominguez is
notable
too. (Below on his bike.)
I can't leave out
Alberto Contador
. He is my favorite pro-cyclist, but only because he's gorgeous, and fast. (Did I mention gorgeous?) We weren't able to get that close to him, but I did watch him ride by a few times. That's was enough for me.
Jelly Belly Car. Can I have one? Or I'll just take one of the
Orbeas
on top please.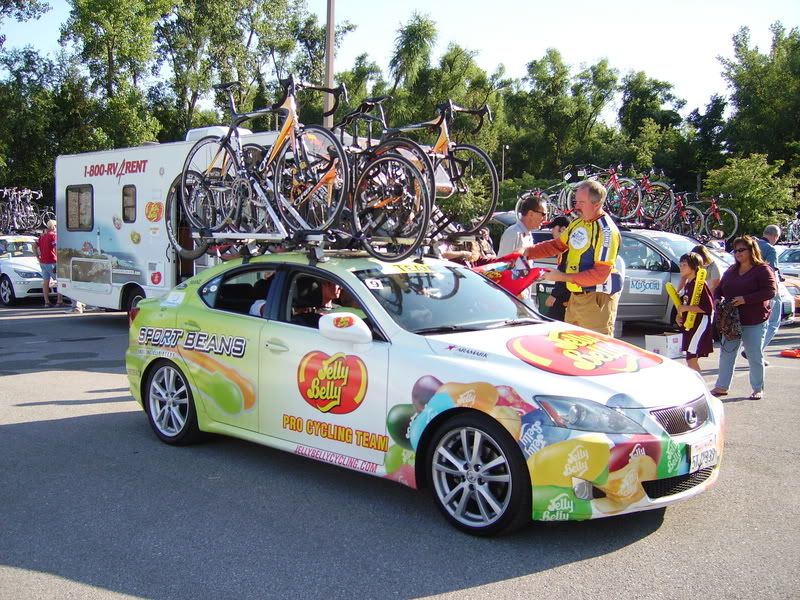 Moi! In all her glory.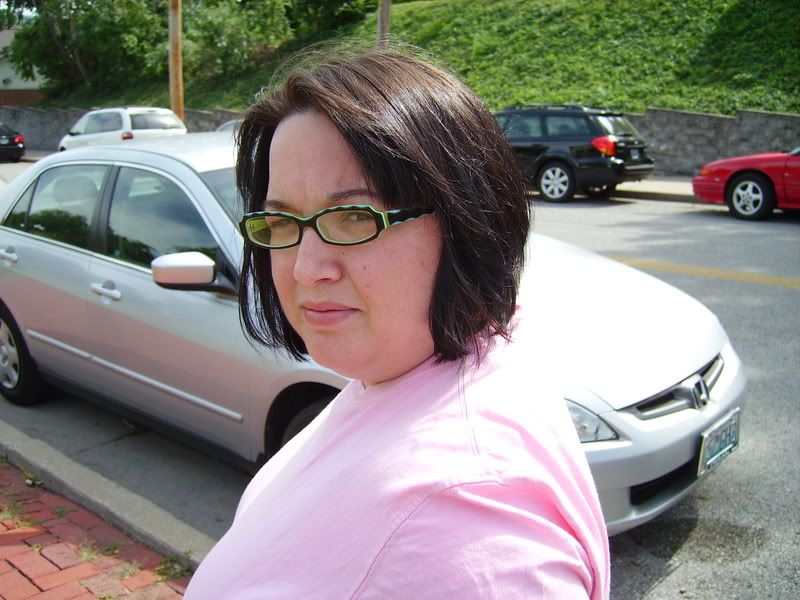 This day will go down in history as the day that Josh and I stood on the sidelines acting like paparazzi. I will never forget this first Tour of Missouri. I hope there are many more to come. We are true cycling fans to the end!

(So Yah, Blogger is really tickin' me of right now. These are gourgous pictures, but they are blurry when uploaded. Oh, well. You get the "picture." Ha.ha.)