What is this?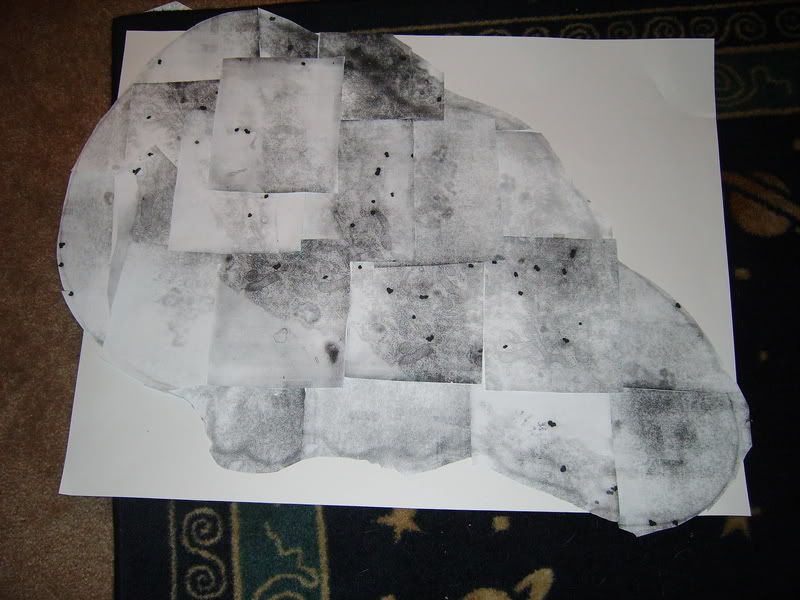 Yah, We don't really know either.
Josh spent over three hours trying to solve this puzzle for his Cell Biology Class. It was a disaster.
It was supposed to be a cell, but it didn't seem to fit together.
It was so nice of his teacher to assign a project three days before the final. Forget studying, I have to put together an idiotic puzzle.
He was so frustrated that I thought we needed a Starbucks break. I hesitate to say coffee because I am sure that there was very little in my gingerbread latte. But, it was heaven in a cup.
(Don't tell anyone we went to Starbucks.)
We drove around the area pining at the Christmas tree lights. I cannot wait until we have a house to over-decorate with tacky decorations.
While Josh continued to work on his puzzle, I made
Rugelach
from Martha Stewart's Baking Handbook. I could not have asked for anything better. These Jewish treats are made with a cream cheese dough.
I started by rolling out the dough, and adding the toppings: apricot jelly, chocolate chip bits, and crushed walnuts.
Then I assembled them into little crescent shapes on my stone.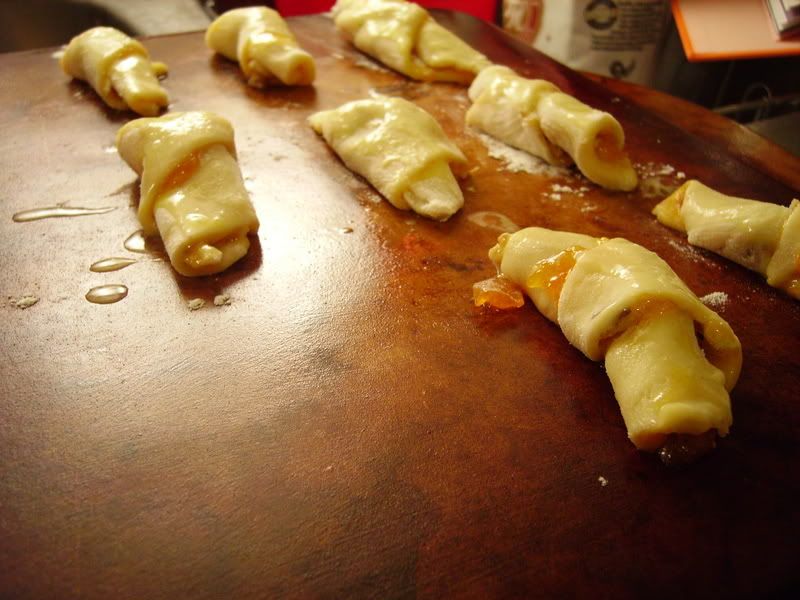 The finish product was delicious. I must say that the ones with the all three toppings where the best.
The evening ended with a Monte Cristo Sandwich and apple slices. These sandwiches were made by assembling ham, Swiss cheese, and homemade honey mustard between two pieces of whole wheat bread. I dredged these in a milk and egg mixture and toasted them in a skillet. It was very fulfilling, although Josh is not a big fan of ham.